Educational Focus in Michigan Turns to Helping Find Success Beyond High School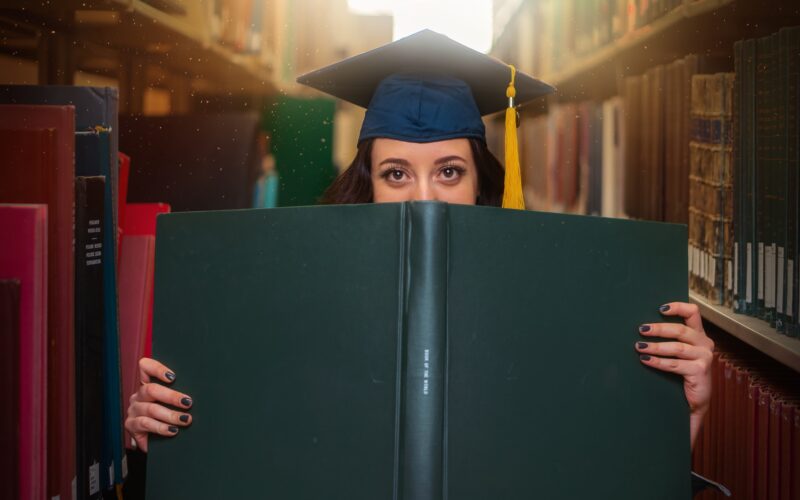 Last October, Michigan Governor Gretchen Whitmer declared the tenth month of the year as "College Month in Michigan."
The idea for the month is to get high school upper classmen to start thinking about their plans after they graduate from high school. College Month coincides with the governor's initiative in which she wants 60% of Michigan residents to have a post-secondary credential by 2030.
There is a debate throughout society about the need to attend college in order to get sustainable employment. While some industries require a four-year bachelor's degree, other industries can provide quality employment with family sustaining wages without a bachelor's degree.
With the different words being thrown about such as credential, certificate, degree, and license, there can be confusion over what defines a post-secondary credential. According to the Rehabilitation Act of 1973, the state and federal government recognizes the Secondary School diploma or recognized equivalent.
Associate's degree 

Bachelor's degree

Graduate degree for purposes of the VR program 

Occupational licensure 

Occupational certificate, including Registered Apprenticeship and Career and Technical Education educational certificates

Occupational certification 

Other recognized certificates of industry/occupational skills completion sufficient to qualify for entry-level or advancement in employment.
In looking at current statistics for the state of Michigan residents with a post-secondary degree, that data is tracked by the Lumina Foundation who provides an analysis on both the state and county level.
Currently, Michigan has 48.9% of residents with a post-secondary credential (up from 35.8% from 2008). In breaking down the counties in the Upper Peninsula, Dickinson (40%), Houghton (44.7%), Keweenaw (42%), and Marquette (43.9%) all have over 40% of their populations have a post-secondary credential.
Meanwhile, Delta (39.2%), Gogebic (31.8%), Ontonagon (32.5%), and Mackinac (31.1%) all have between 30%—39% having credentials.
This is followed by Alger (24.4%), Baraga (24.0), Chippewa (29.7%), Iron (28.2%), Luce (27.2%), Menominee (29.5%), and Schoolcraft (25.2%) counties are all under 30% of their residents having a post-secondary credential. 
Where the U.P. does have potential is in having residents who have attended college for a period of time but never graduated, according to the American Community Survey Alger 20.7%, Baraga 22.2%, Chippewa 26.7%, Delta 26.0%, Dickinson 23.8%, Gogebic 24.0%, Houghton 18.0%, Iron 21.3%, Keweenaw 16.6%, Luce 25.7%, Mackinac 24.4%, Marquette 21.9%, Menominee 22.9%, Ontonagon 22.5%, Schoolcraft 21.4% of residents who have attended college but did not graduate. 
"According to the Georgetown Center on Education and the Workforce, around 70% of new jobs created in Michigan will need some sort of degree or certification beyond high school," said Ryan Fewins-Bliss Executive Director of the Michigan College Access Network (MCAN) stated.
MCAN is a statewide advocacy organization that works with different communities throughout the state is setting an infrastructure that sets an environment to allow students to not only enter a college campus but drives to have them succeed.
In looking at the reasons why students start college but do not finish according to Fewins-Bliss, he notes that students often do not find a community of support and often feel isolated which could lead to students thinking they are not college material. The biggest thing a student can do once they are at college is to find resources available to them.
"Students need to seek out their professors, advisors, resident assistants, the tutoring center, student life, really anything that will allow them to form a community of support," Fewins-Bliss said. 
He also added that other resources are available to Michigan residents including the Michigan Reconnect scholarship that is an adult "last resort" scholarships to seek an associates degree from a community college, and the Future for Frontlines program that is a scholarship available for residents who worked on the frontlines on the onset–these resources could be utilized by Michigan residents.
Over the next decade, the focus will turn not to getting high school students to campus but making sure they succeed.
Many employers in the UP need employees with a variety of skills and training. As students think about what they want to do for their career, or, as the famous phrase goes, "what do you want to be when you grow up?" they will need to think about what type of schooling or training they will need for the careers they aspire to.
Michigan is well on its way to meeting Governor Whitmer's goal of having more residents with education or training past their secondary careers. 
—
For more information on the Lumina Foundation visit  https://www.luminafoundation.org/
The Georgetown Center for Education and Workforce visit https://cew.georgetown.edu/ 
For more data from the American Community Survey visit https://www.census.gov/programs-surveys/acs/data.html