Intern Programs Give Students a Preview of Living and Working in the Dickinson Area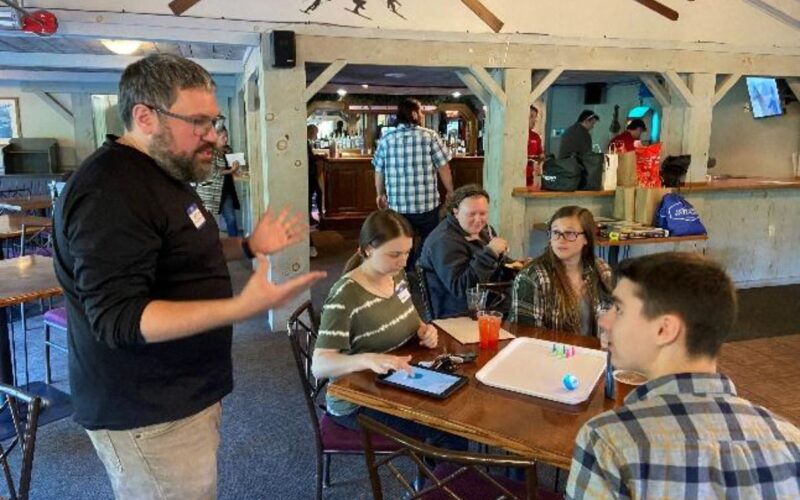 Each summer, the Dickinson Area Economic Development Alliance partners with local employers to host an intern social for young adults that are temporarily calling the Dickinson area home while getting real-world working experience.
The purpose of the event is to introduce these individuals to all the community has to offer, in addition to networking with each other.
Gathering at Pine Mountain Resort in Iron Mountain, the group was treated to outdoor activities such as cornhole and a bonfire, dinner and refreshments, trivia, and socialization.
Justin Cowen, director of technology with Breitung Township Schools, served as a trivia host, quizzing the group about the area – schools, things to do and landmarks, as well as general trivia. Prizes were donated by the event hosts – BOSS Snowplow, Systems Control, M.J. Electric, CCI Systems, Bay College West, Billerud, Enbridge and Trident Maritime Systems.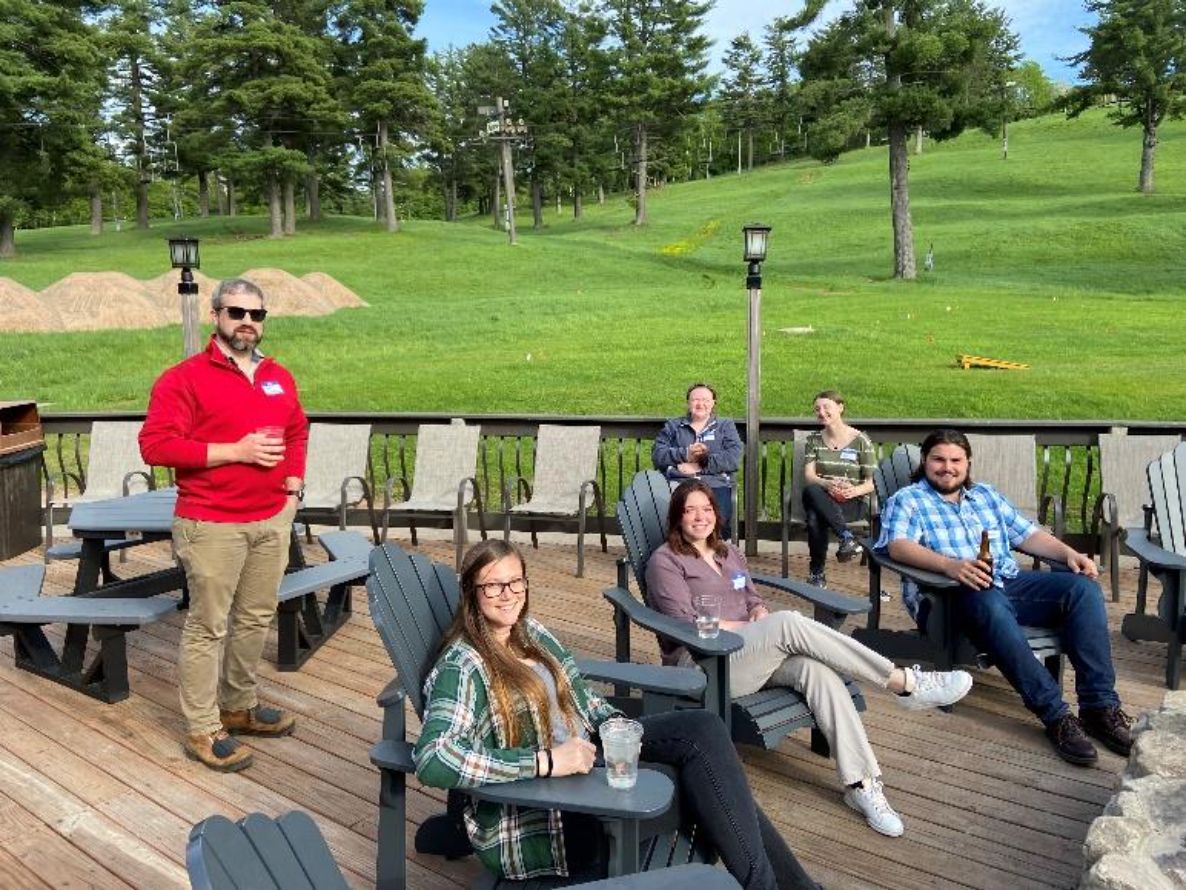 We spoke with interns, young professionals, and company representatives to get their insights on the internship programs available in the Dickinson area. The recurring theme was apparent – these internship opportunities help individuals determine what they want to do upon graduation and, more importantly, what they do not want to do.
"The goal of our internship program at Systems Control is to help students apply what they have learned in the classroom to real-world experience," remarked Theresa Caylor, talent acquisition and compensation lead. "We want our interns to find their passion."  
Diana Schemonia is a self-described aspiring intern at Systems Control. Her career path is anything but traditional. While attending Northeast Wisconsin Technical College (NWTC), she worked as a production employee at Systems Control. Her degree from NWTC has served her well, allowing her to gain hands-on experience in electromechanical automation. Her goal is to secure an office internship at Systems Control in drafting/CAD while she works toward her bachelor's degree.
The education and career paths are as diverse as the young professionals in attendance, hailing from NWTC, Michigan Tech, University of Wisconsin-Platteville, University of Michigan and Northern Michigan University, studying manufacturing engineering, electrical engineering, electromechanical, chemical engineering and computer engineering.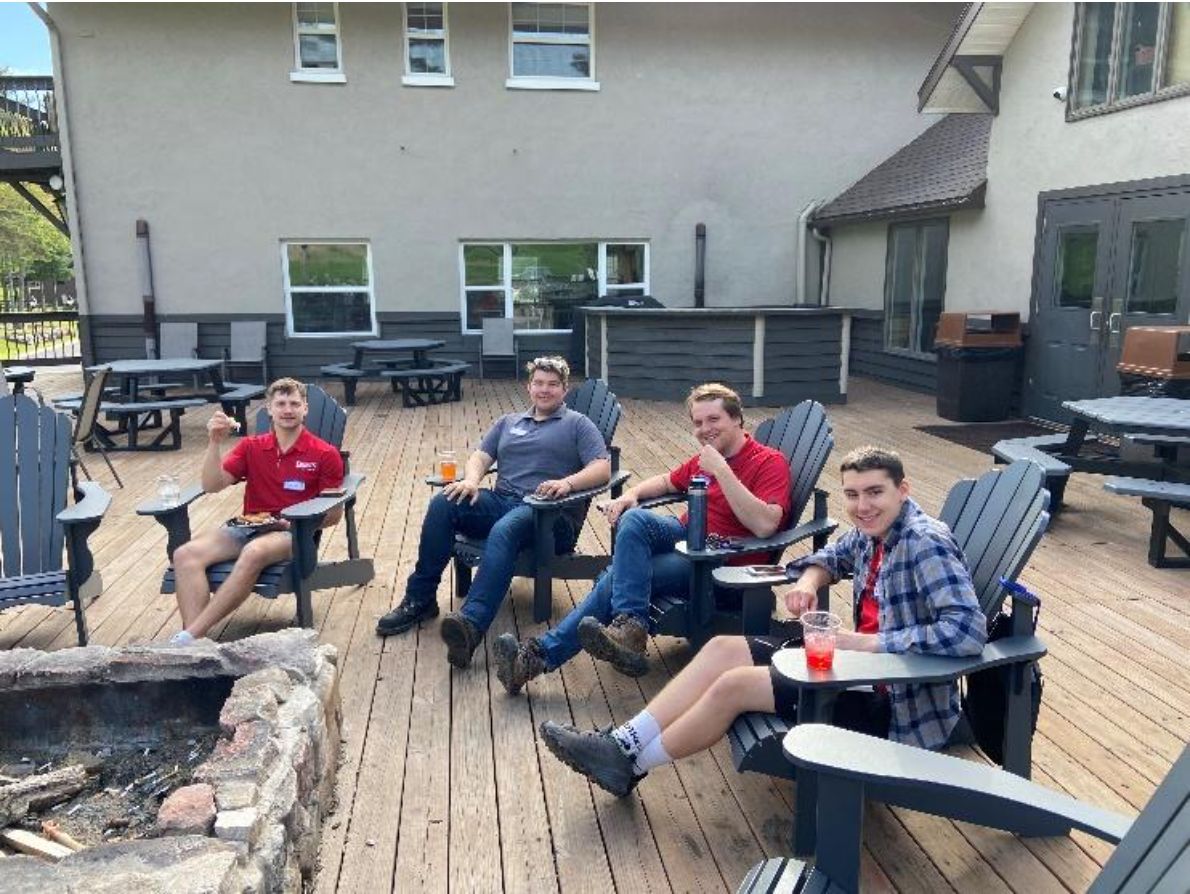 "Internships are a great way to learn about business operations outside of your immediate area of focus," said John Orttenburger, a marketing manager from BOSS Snowplow. "Practices vary from business to business, and being able to apply what you learn across a variety of real-life scenarios gives you invaluable experience."
Cameron Mumbrue is an intern with Verso/Billerud paper mill. While he is unsure what he wants to do with his chemical engineering education, the U of M student is getting a crash course on papermaking at the Quinnesec mill. The Verso/Billerud internship program consists of three interns working with an engineering lead on various projects where the students bridge their academic education and theory with hands-on experience and application.
With very little familiarity with the U.P., the lower peninsula native has found plenty to do outside of work – hiking and whitewater rafting at Piers Gorge, golfing, and beach volleyball have given him a taste of all the Dickinson area has to offer.
For more information about internship programs and career paths in the Dickinson area, contact Lois Ellis at lois.ellis@daeda.org or (906) 360-4653.