Michigan Veteran's Affairs Agency Implements the Community Outreach and Regional Engagement (C.O.R.E.) Initiative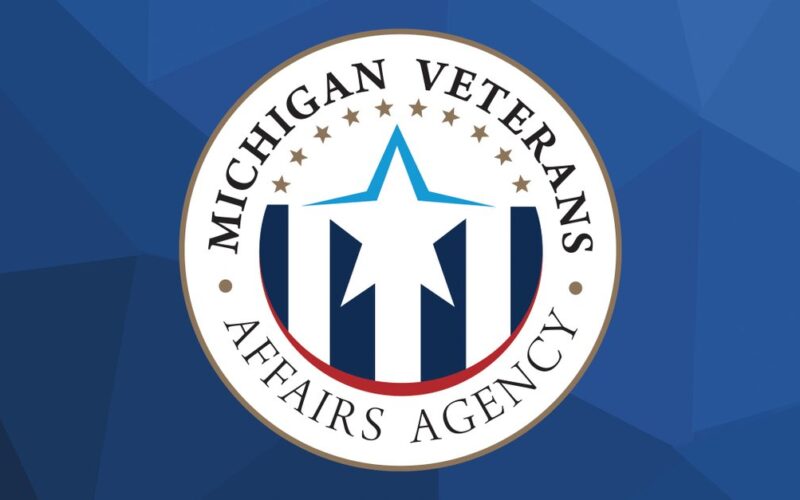 Not to be confused with the Department of Veteran Affairs, the Michigan Veteran's Affairs Agency (MVAA) is the central coordinating agency for the state tasked with providing support, care advocacy and service to veterans and their families.
It is both the youngest (established January 2013) and smallest state agency. The Community Outreach and Regional Engagement (C.O.R.E.) Initiative was designated in July of 2020 with the express intent of aiming to connect more Michigan veterans and their families to the benefits they earned for their service.  
The MVAA wants Michigan to become the friendliest state for veterans in America, and one way to measure this metric is by examining the veteran population. As of 2019, Michigan ranked 11th with over 550,000 veteran residents, and is the only state in the top 15 that does not have a full-time active military base.
According to MVAA director Zaneta Adams, "The C.O.R.E. Initiative marks the first time in which the departments and organizations that provide veteran services and advocacy across the state are coming together to this magnitude to address gaps in services and provide a unified voice to all veterans, service members and their dependents." (MVAA, 2020)
The underlying goal is to raise the percentage of Michigan veterans receiving VA Healthcare and veteran benefits.  
A target date of October 1, 2027 is designated to achieve the agency goals of increasing the percentage of Michigan veterans receiving VA Disability Benefits from 15.65% to 25%, and to increase the percentage of Michigan veterans enrolled in VA Healthcare from 34.51% to 48.5%.  
It is through the C.O.R.E. Initiative that the state will look to achieve this end, and by doing so, would place Michigan in the top one-third for disability and healthcare participation among all other states.
Ultimately, these are the metrics by which the success of the initiative will be measured.
The C.O.R.E. Initiative will vastly expand Michigan's veteran outreach capabilities by establishing ten teams of veterans' benefits experts throughout the state.
In this structure, the Upper Peninsula and all of its approximately 16,000 square miles is designated as Region 1. Under the C.O.R.E. Initiative, each region will house a team of experts and advocates that will be composed of a Senior Veteran Community Engagement Officer (SVCEO) and one or more Veteran Community Engagement Officers (VCEO), some of which will conduct K-12 Education for students and faculty on military and veteran culture.
The Initiative will also implement a Buddy-to-Buddy veteran mentorship program modeled after the Michigan State program of the same name.
Through ten contracted Buddy Coordinators (one for each region) and a network of volunteer mentors, the C.O.R.E. initiative will seek to adhere to a "no wrong door" approach, which aims to leverage the strength of the entire MVAA network of service providers, Veteran Service Officers, the Michigan Veterans Coalition, and the Michigan Department of Health and Human Services' Veteran Navigators to direct veterans in need to quicker, more holistic service provision.
In this way, a veteran can be efficiently connected to the services which are available for them.  
Another pivotal aspect of the C.O.R.E. Initiative is their reliance on the ten Regional Veteran Community Action Teams (VCATs) throughout the state. These teams are a collaborative network of service providers, veteran advocates and community partners empowered with knowledge, information and the tools necessary to enhance the likelihood of connecting veterans in need with the services they are entitled to.  
To conclude, it is important to note that there is now one place for Michigan veterans and their families to go for all of their veteran benefits and services inquiries, and that place is the MVAA. You can reach them at 1-800-MICH-VET.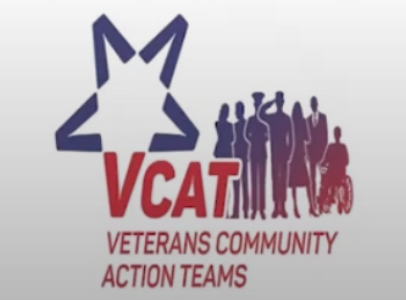 VCAT Structure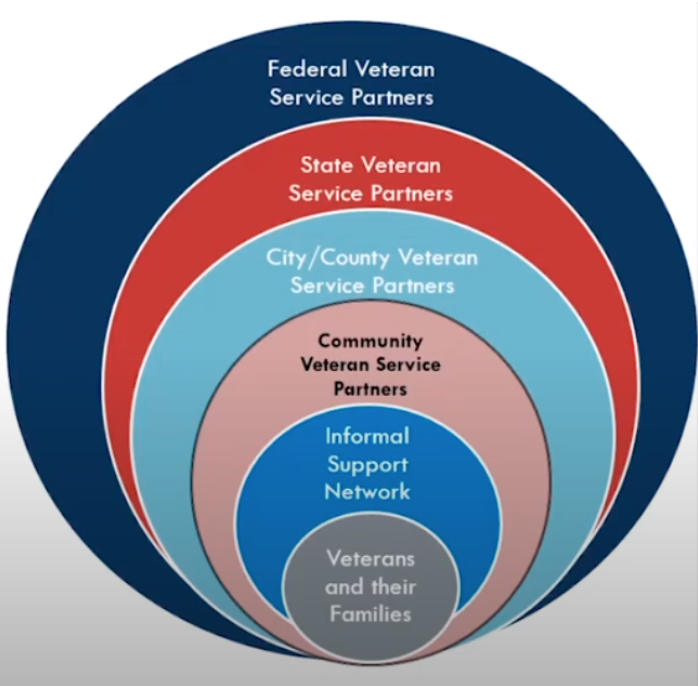 References
MVAA and Partners Launch Statewide Veteran Outreach Initiative, 14 July 2020, www.michiganveterans.com/a/MVAA-and-partners-launch-statewide-veteran-outreach -initiative.