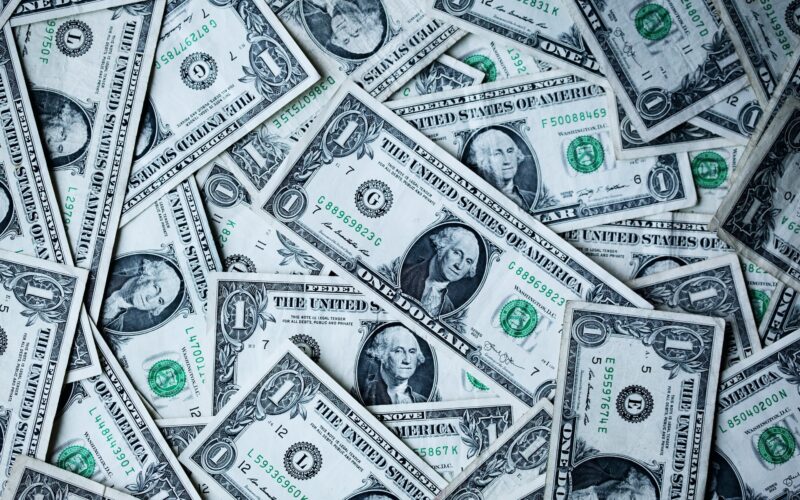 Over the next few weeks and months, we will be publishing some brief papers on various federal and state taxes and how they impact taxpayers in Michigan and the UP. They are provided as background and information, not as advocacy pieces. It is information we found important and interesting that we thought would be informative for all of us. Our purpose at Rural Insights is to "ensure citizens have accurate and nonpartisan information about issues that impact rural life in Michigan's Upper Peninsula and life in this rural area." Also, to "ensure that citizens and policy makers have the data, facts, and information to make informed decisions about the UP and life in this rural area."
Michigan is one of nine states of the Union that has a flat rate income tax.
On top of the 4.25% charged by the state, Michigan cities can charge an additional income tax, 2.40% with Detroit being the highest.
Most states, besides the ones with no income tax, enjoy a progressive income tax rate like that of the federal government. Of the states currently levying a broad-based personal income tax, all but nine apply graduated tax rates (higher tax rates applied at higher income levels).
Colorado, Illinois, Indiana, Kentucky, Massachusetts, Michigan, North Carolina, Pennsylvania, and Utah tax income at one flat rate. The major reason Michigan has a flat income tax is it's constitution.
Stated in the constitution article nine, section seven: "No income tax graduated as to rate or base shall be imposed by the state or any of its subdivisions." The Michigan constitution was ratified in 1961.
According to MichBar.org: "The delegates' task was difficult. Michigan's existing Constitution, which had been amended 70 times, no longer suited the dynamic national industrial leader the state had become."
Since that time, there have been a total of 22 bills introduced to either allow graduated income tax or to get rid of the prohibition. The latest was introduced by Sen. Jeff Irwin (D) on August 28, 2019:
"To replace Michigan's flat-rate income tax with a graduated income tax, starting with a 3% rate on individual income up to $20,000, 4% on income between $20,000 and $40,000, 5% on income between $40,000 and $80,000; 6% up to $125,000; 7% up to $200,000; 8% up to $500,000; 9% up to a $1 million; and 10% on higher amounts. This is contingent on two-thirds of the state House and Senate voting to place Senate Joint Resolution D on the ballot, and a 50%-plus-one vote of the people voting to adopt it."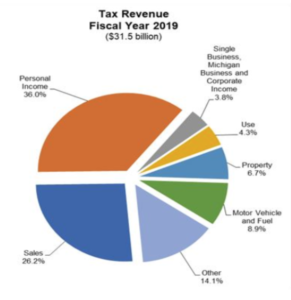 The main purpose for a progressive or gradual tax is to lessen the incidence of pay on people who have a harder time paying, while shifting the larger portion to people who can pay.
It also increases the state's revenue. In 2019, the state of Michigan collected $11.4 billion from income tax. Most states are required to meet balanced budgets, and Michigan is no exception.
With the advent of COVID-19, Michigan has been prompted to tap into its "rainy day" fund to meet the financial needs of its economy. Another option for Michigan is to raise the flat income tax instead of switching to progressive.
For instance, a marginal increase of .0425% would raise an additional $114 million. Conversely, there are many complicated issues that arise with tax increases. U.S. Bureau of Labor Statistics data shows that wages, employment and economies grow faster in non-progressive states.
The other side of the coin is a larger revenue for state services at least in the short run, which means more funding for services and infrastructure. It's hard to say what is more fair as the tax is a percentage of total income.
Each side has great and well-thought-out arguments as to why it should be one way or another.
Almost all the recent bills introduced in favor of a gradual tax only lower the bottom bracket by less than a half of a percent to one percent, meaning people who already struggle to meet the criteria are only getting a marginal break while the top earners will see a 3-4% increase as to what they are already paying.
But for lower earners, this is a much larger percent of disposable income. There is also data to suggest top earners who have the ability to move according to the US Census Bureau tend to migrate to flat tax states to avoid the steep taxes on net.
Another problem with progressive taxes is the incentive to earn less and stay within a bracket which increases the deadweight loss from taxes and discourages upward mobility. No state since 2000 has switched from a flat rate individual income tax structure to a graduated structure.
However, three states have switched from a graduated individual income tax rate structure to a flat rate tax. It's an interesting question, and something that citizens should be knowledgeable about as it affects their state government's income and their wallets.
Sources:
https://www.michbar.org/programs/milestone/milestones_1961-62constitutionalconvention
https://www.michigan.gov/budget/0,9357,7-379-88601_91413_91645-139069–,00.htm
State Budget Office. "How Much Tax Does the State Collect?" State Budget Office – How Much Tax Does the State Collect?, 2019, www.michigan.gov/budget/0,9357,7-379-88601_91413_91645-139069–,00.html