Rural Voices: Don Wotruba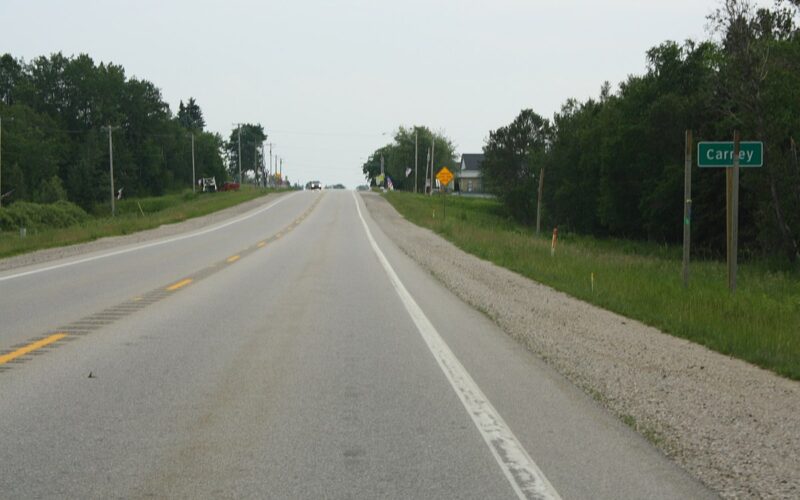 "Rural Voices" shares cultural, educational, economic and artistic views of people who have lived and thrived in the Upper Peninsula. Each of our authors in Rural Voices may be living here in the U.P. or living someplace around the globe, but the U.P. is an important part of who they are and what their beliefs and values are today. Rural Voices wants to share the voices of our neighbors and friends about life and experiences in the UP.
Like far too many, the hubris of youth and the desire to break away from small-town living carried me away from the UP. 
It is only with the passing of time that we come to realize the importance of our upbringing in the Upper Peninsula and how it molded us into the people that we are today. Not only is it who we are, but it's where we call home.
Even today, just shy of my 50th birthday, colleagues may ask what I am doing for the upcoming weekend and often the answer is "going home." I have lived below the bridge for much longer than I lived in the UP, yet it remains home.
I don't know of any other place that serves as such an anchor to the people who live there or to those who have left but return whenever they can.
I grew up in Nadeau, the better half of Carney-Nadeau fame, as the youngest of four–having three older step brothers.
Our parents worked in jobs that paid just over minimum wage, and we were expected to do our share around the house. I can remember buggy June weekends peeling poplar, fall days cutting balsam brush or hauling and stacking loads of firewood to heat our house over the long winters of the UP.
These were the tasks many of my friends also had for their families each year. No allowance came with this work, just an expectation you were a member of the family and were expected to contribute.
This work ethic, created by my parents, carried me into regular summer work just as I was finishing 7th grade. I worked on the Piche dairy farm every spring and summer as I went through high school. Learning what a hard day's work really was.
Following a tractor and wagon through the field picking stones or unloading and stacking hay in the 100-degree hay mow in late June. I can still remember Menominee County being called the dairy capital of the Upper Peninsula, with small farms dotting the county and the Frigo's cheese factory just down the road from the high school.
When I wasn't working, I was attending school. I must say it was something I always looked forward to. Probably different from many of my friends, I found school to be an escape, and credit many of the teachers that I had in our little school for helping me get to where I am today.
It wasn't a one-room schoolhouse that some a bit older from other parts of the UP may have attended in their childhood, but I could stand in front of the principal's office while I was in high school and look down the hall to see the kindergartners leaving for recess. 
While there were few electives or opportunities beyond the basic classes, the education I received there has served me well. Sometimes I think of Mr. Mortenson, who had a Master's degree from the University of Chicago, teaching English in this small school and wondering how he ended up there, but thankful that he did.
I have spent the last 24 years serving public education in Michigan and believe my experience as an adolescent may be the primary reason I ended up in the career that I did.
It was only a few years after high school, while I was away at college, when I began to realize the importance of the Upper Peninsula in who I was as a person. An upbringing in the UP or other rural areas really shapes your life, whether that be your approach to the rest of the world, how you handle adversity or just how you treat other people.
By the time I was getting out of college I was looking at ways to try and serve the place that made me who I was, and was able to get my first job as a legislative assistant with Representative Paul Tesanovich in the western Upper Peninsula.
After a few years of that I began work with the Michigan Association of School Boards as their lobbyist and continued to find ways to connect with our members in the UP to make them understand that their voice was important in Lansing, as their experience as school leaders wasn't always the same as those districts below the bridge.
I have been with the MASB for 24 years now, and currently serve as their executive director, but I always relish when I am able to get "above the bridge" to see our members there. The education that our small school districts in the Upper Peninsula provide to the students of the area is second to none.
It may not have all the bells and whistles, but kids come out of school prepared to compete with anyone from anywhere.  
I wear being a Yooper on my sleeve and am happy to mention it to anyone. My 906 window sticker has created several conversations in parking lots from people who recognize the area code.
There is nothing I like better than finding that connection with someone who also grew up in "God's Country."