Slagle Family Farm: Change Keeps Things Fresh on the Farm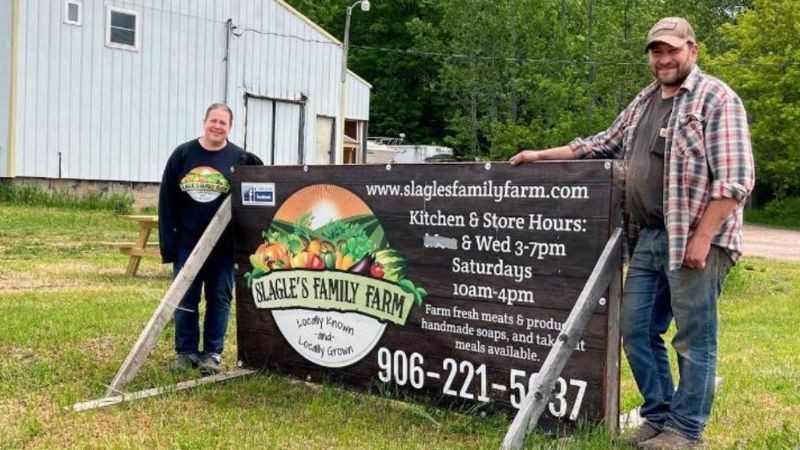 We recently spent some time getting to know Jennifer and Jason Slagle of the Slagle Family Farm, located in Felch, Michigan, in the northern part of Dickinson County. Right away, you can see that the Slagle Family Farm is a diverse operation that has developed over a number of years and adapted to meet the needs of their customers, the surrounding community and the family. In fact, Jennifer proudly proclaims, "always a work in progress – no two years have been the same!"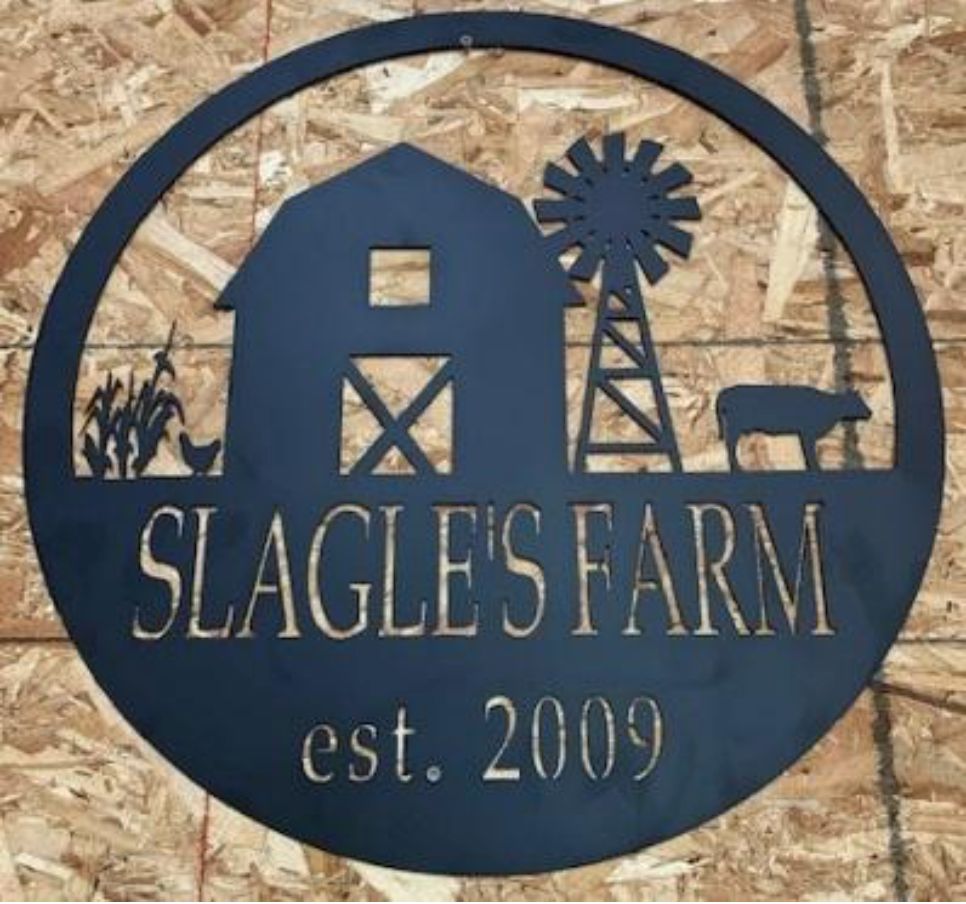 As we move about the property, we immediately get the sense that both Jennifer and Jason like it this way – ever-changing and providing new challenges for them to overcome and reach success. They are definitely up to the task, with each bringing entrepreneurial skillsets that allow their farm and business to adapt and grow effectively by evaluating what they are doing and adjusting based on customer needs. 
The hard work of farm life is met with enthusiasm and is a significant hallmark of their upbringings. Both Jennifer and Jason grew up as part of farming families in Ohio, so it was a natural choice for them to follow this lifestyle. The pair made their way to the Upper Peninsula and purchased 80 acres near Felch, Michigan. They were introduced to the area by Jason's parents, who own the Sportsman's Paradise Resort on Norway Lake, also located in Felch. The Slagles have three children, Cody, Justin and Lauren. Cody and Justin are grown and have moved on to their own careers, while Lauren is a student at North Dickinson Area Schools and helps out with farm responsibilities.
The farm, formerly the Steinbrecher potato farm, includes some typical operations such as greenhouses to raise all plants from seeds, rotational plantings of fruits, vegetables and cover crops, along with raising pigs, cattle and chicken, and chicken and duck eggs.
The farm was awarded Conversation Farm of the Year by the Dickinson Conservation District in 2012. Their farming techniques and procedures used in the growing operations include rotational planting, no use of pesticides and raised beds for micro-irrigation resulting in lower water usage and improved weed control. The farm also maintains a bee population solely for pollination purposes.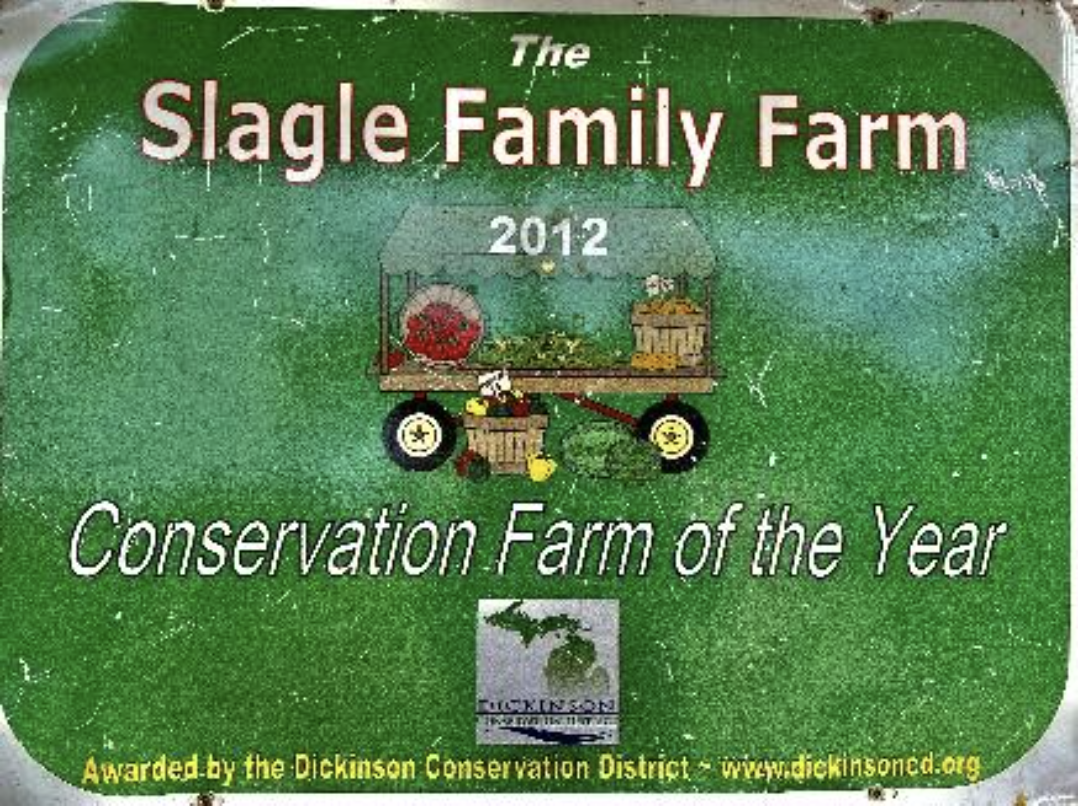 But that is where the typical farm operations stop, and the entrepreneurial outlook and creativity that embodies Jennifer and Jason Slagle kicks in. They pay close attention to what works and what does not work, what customers want and do not want, and adjust their operations to focus on the most effective use of their time, land, crops and animals.
In 2017, Slagle Family Farm received a Michigan Department of Agriculture and Rural Development grant to convert part of the old potato warehouse into a commercial kitchen. The commercial kitchen produces prepared meals, smoked meats, canned items, homemade sausage varieties and frozen pizzas. They process the meat they raise and meat raised on other farms. Their prepared meals use the ingredients grown on the farm. For example, fresh tomatoes become the pizza sauce for their frozen pizza offerings, and fresh vegetables are the base for many types of soup created by Jason. The converted warehouse also houses a walk-in freezer, soap-making operations, and a small marketplace.
The couple added Mama Bear's Soaps (https://mamabearssoaps.com/), a variety of personal care products available for sale online or at the farm store. Mama Bear's Soaps provides countless products for both men and women – all handmade by Jennifer, reflecting her creative side. Jennifer is a proud member of the Handcrafted Soapmakers Guild.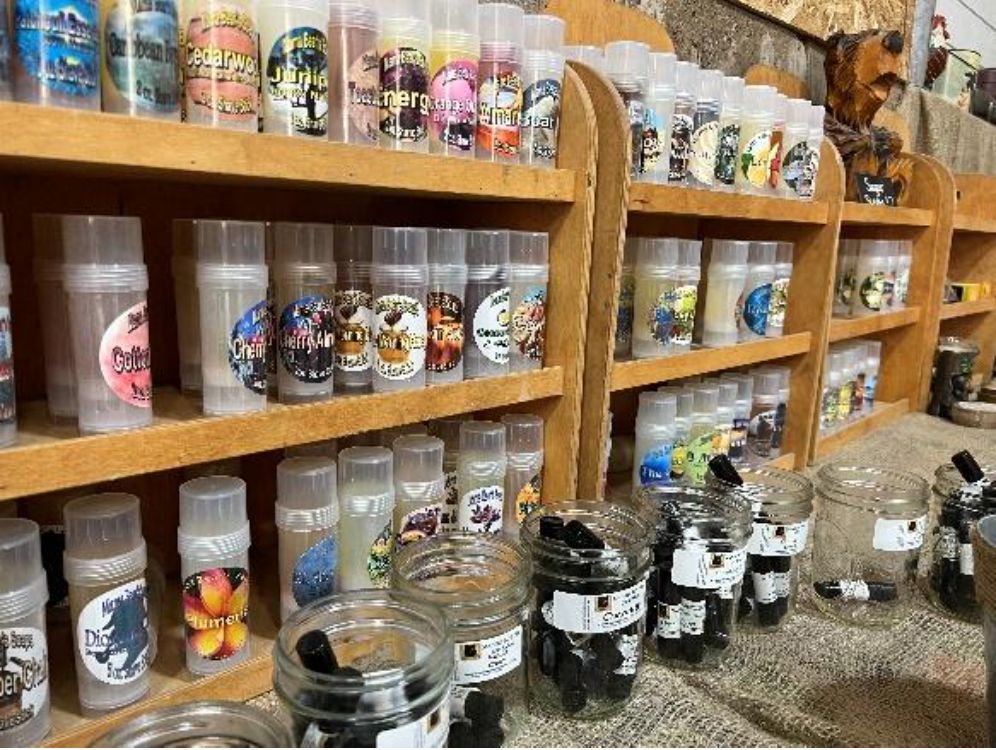 Started initially to offset operational costs, the Slagles sell herbs, food and flowers at their greenhouse, which can be pre-ordered in January each year. With the success of selling these plants from seed, they recently erected a new greenhouse just outside the commercial kitchen where customers can browse or pick up their pre-ordered plants.
The commercial kitchen gives Jason an outlet to experiment and refine recipes using their farm-grown ingredients. Originally the kitchen was intended for processing meat and produce, but the pandemic forced some changes, the most notable being the necessary steps to offering take-out food. In the early going, the Slagle's offered freshly baked pizzas for pick up at the farm but quickly pivoted after learning that customers were more interested in handmade frozen pizzas they could bake at home. They continue to offer frozen pizzas today. An added benefit is there is now very little waste in producing frozen pizzas as opposed to fresh ones, and customers can order exactly what they want. It also allows Jason to share his love for cooking flavorful foods and seeing how customers respond to his creations.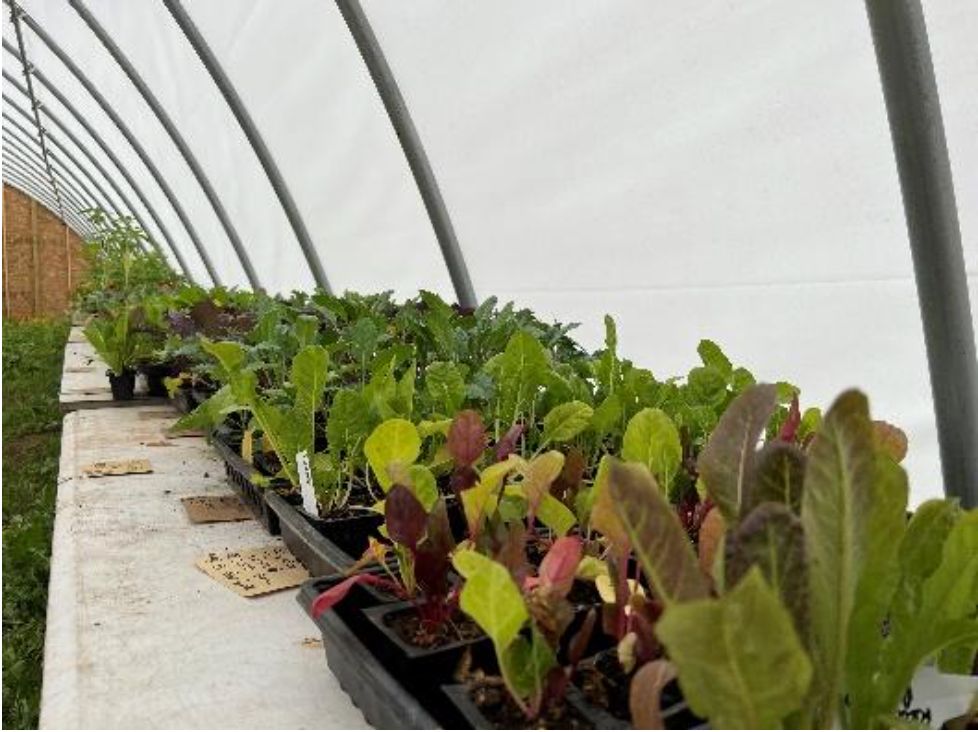 Jennifer explains that they have used polls or social media outreach to gain customer feedback, which has helped guide their next moves and determine if new products will be welcomed by their customer base.
While the Slagle Family Farm interacts with customers on social media, they also maintain an email database for regular communications. Jennifer coordinates a weekly visit to downtown Iron Mountain where she delivers customer orders by virtue of a "meet up" spot in the parking lot across from the Dickinson County Library. Something the pandemic necessitated but has become a popular way for customers to receive their orders without traveling to the farm.
The farm store offers a great variety of handmade products along with fresh and frozen food items – everything from lip balm to frozen breakfast sausages. A new addition this year is frozen ice cream treats to enjoy at one of the picnic tables just outside the store.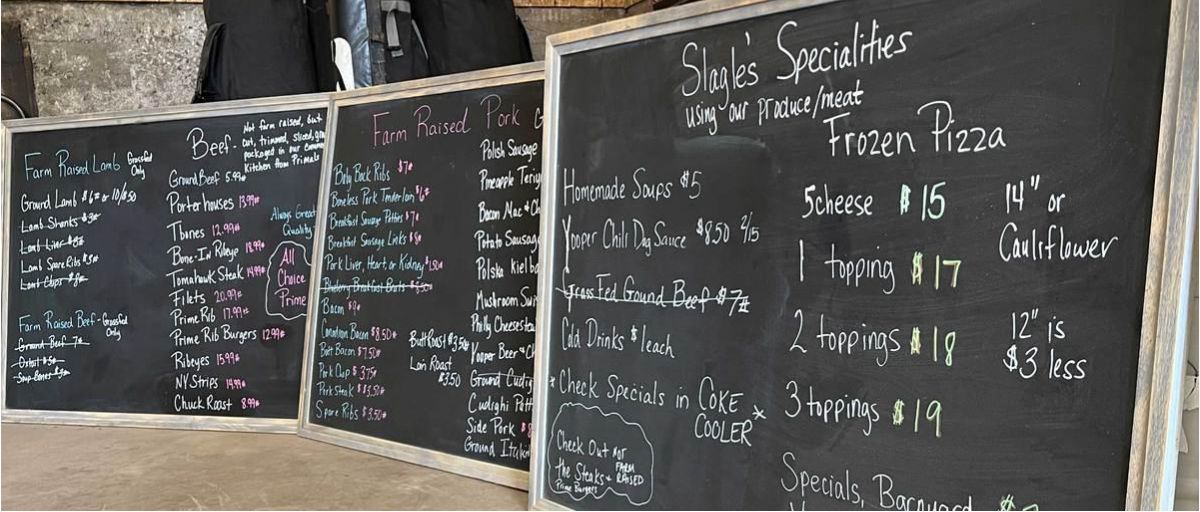 The farm store also accepts SNAP/EBT for customers looking to use those benefits for produce, meat, and frozen items, as well as food-producing plants from the greenhouse. They also participate in the WIC/Senior Project Fresh program, where vouchers can be used on fresh produce and other items sold on the farm.
Each season, the farm includes a traditional pumpkin patch where customers can pick their own pumpkin from the field or select one of the pre-picked options. Of course, a visit to the pumpkin patch isn't complete until you stop to feed Jackson the donkey along the way. Jackson will always be happy to see you and hopes you will feed him some of the farm's excess bounty as a treat. If you don't, he will let you hear his dismay!
New this year, Jennifer explained they are offering a pick-your-own tomato field for customers looking to buy tomatoes in bulk, especially convenient for canning season in light of food prices and inflation concerns.
The farm is a destination that offers many ways to interact with nature and purchase food or products that come from the land. All are welcome to shop the store, pick up a meal to eat at the picnic tables and enjoy an ice cream treat. Seasonal activities include browsing the plants in the greenhouse and visiting the pumpkin patch or pick-your-own tomato field. 
You can visit Slagle's Family Farm at N7705 Metropolitan Rd, Felch, MI 49831. They are open to the public year-round and on Wednesdays and Saturdays during planting season. Find them on Facebook for their current hours and offerings, or visit www.slaglesfamilyfarm.com to learn more.