Systems Control: Sixty Years of Growth, Innovation and Success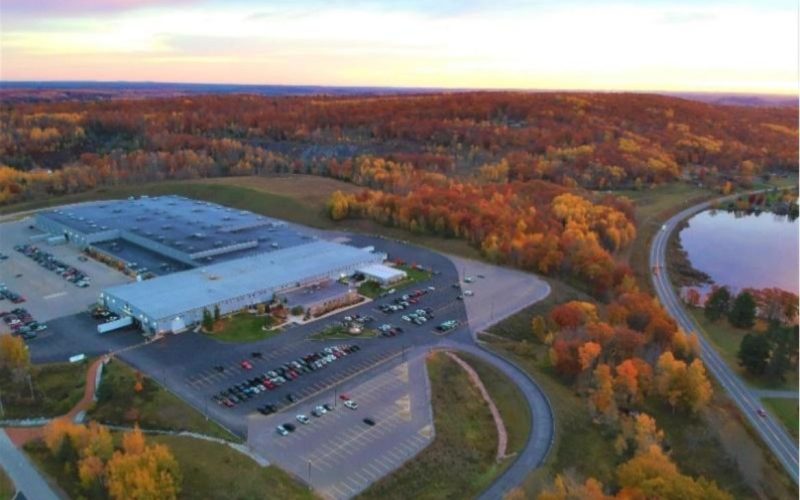 Back in 1962, Systems Control got its start as a division of M.J. Electric, focusing on designing and manufacturing control relay panels and medium voltage switchgear equipment for electric utilities. Since that time, consistent growth has led to the company becoming an industry leader. Today, Systems Control serves the energy sector and delivers customized, turnkey solutions to utility providers across the United States.
The company's founder, Warren Brule, saw opportunities to serve the nuclear industry in the 1970s, which contributed to the growth and stability of the business in the early years after its formation. As the enterprise matured and grew into a 30,000-square-foot operation, a strategic vision was set for Systems Control to focus on the relay panels portion of the business.
In 2000, the company's parent company, MJ Electric, was sold and officially formed Northern Star Industries with two divisions – Systems Control and BOSS Snowplow. This corporate structure served the companies well as both divisions grew, innovated, and became leaders in their respective industries.
In 2002, the company embarked upon a long implementation of lean manufacturing. Systems Control worked with the pioneers and finest thought leaders to successfully integrate the core principles and tools of lean into its operations. This effort transformed the appearance and efficiency of the entire production and office facility and continues today.
As Systems Control analyzed the utility market, they recognized there was an opportunity to provide not only control relay panels but the buildings which house them. Many of their competitors provided one or the other, so creating a turnkey product wherein a customer can place an order and have an "all-in-one" fully functioning product was a revolutionary concept.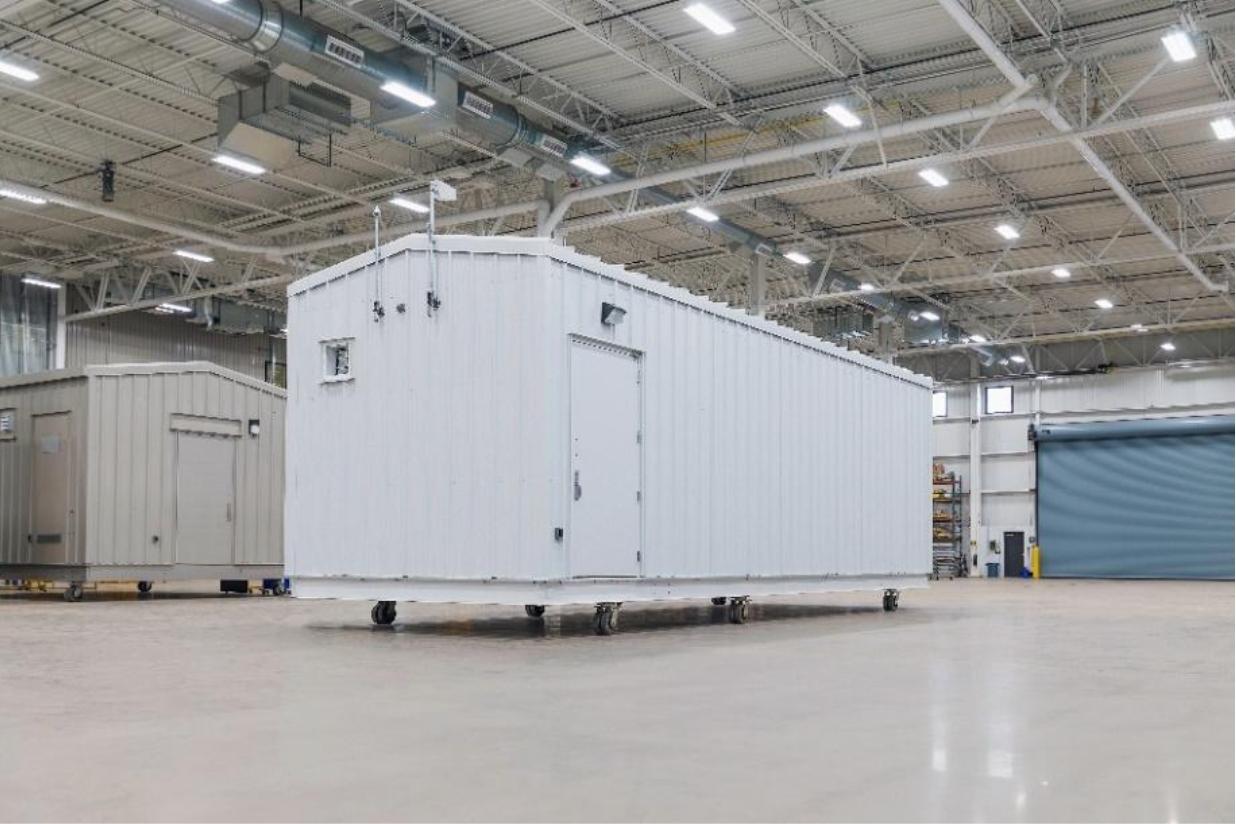 Constructing these equipment enclosures required new and unfamiliar steps in the manufacturing process, such as assembling metal buildings and installing integration cables. But, as with any challenge the Systems Control team faced, they worked through each new step methodically and created state-of-the-art techniques. The first turnkey equipment enclosure was produced in 2005 for Overton Power District and shipped to Nevada.
Fast forwarding to today and Systems Control can flow enclosures of all sizes through the facility, including multi-piece units 100 feet and longer. The facility features parallel assembly bays that allow a new enclosure to come off the end of the line every 24 hours, which equates to hundreds of enclosures each year. An equipment enclosure can be completed from start to finish in under 5 weeks, depending on complexity.
With the success of developing this new approach to solving industry needs, Systems Control invested in the future of the business and integrated solutions by moving into a 105,000-square-foot office and manufacturing facility.
After several years of consistent growth, the company outgrew the facility and broke ground on a significant expansion – adding 127,000 square feet in 2011. At the same time, the business recognized a need for a dedicated business unit for engineering services to support its key customers further.
BOSS Snowplow also continued to grow alongside Systems Control as the two major divisions of Northern Star Industries, and in 2014 the BOSS division was sold to The Toro Company. The sale of BOSS allowed for a more focused and dedicated push for Systems Control's business development. This led to yet another expansion for the company. The turnkey concept was now embedded into the product line and resulted in increasing demand by core customers. Another 70,000 square feet were added to the facility in 2015, and hiring continued.
Also, in 2018, the company recognized the need for childcare capacity in the community, especially for its growing workforce. As a result, the leadership at Systems Control collaborated with Northern Lights YMCA Dickinson Center to make a substantial donation, with a three-year commitment, that helped the YMCA to start up a childcare center called Little Sparks. The company has since renewed its commitment with another three-year donation to the program. It has served as an example of a successful approach for childcare partnerships between community organizations and the private sector.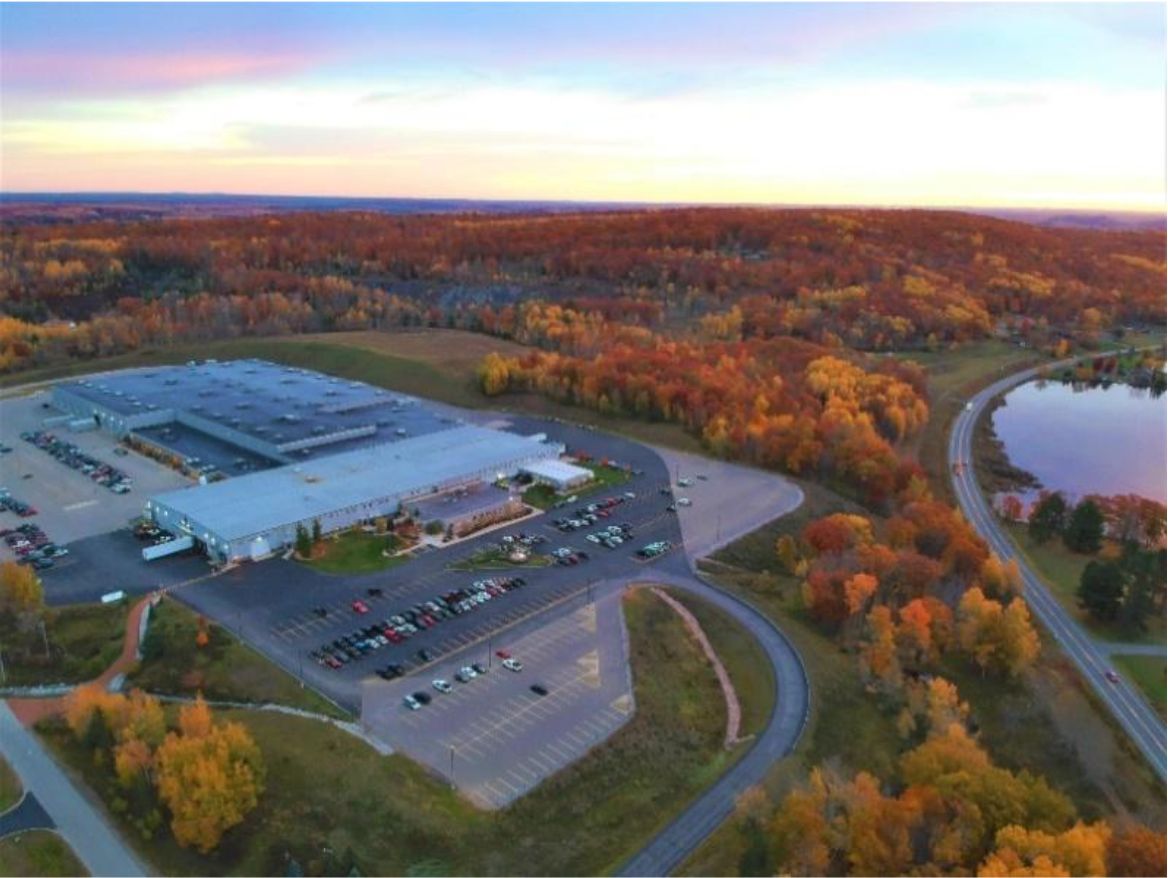 Under new ownership, with the vision of continued growth and to meet the demands of its customers, Systems Control added 89,000 square feet more to its facility in 2019. The facility footprint now totals 400,000 square feet, quite a journey from the original 4,000 square foot space where they started.
Finally, in 2021, Systems Control acquired Keystone Electrical Manufacturing in Des Moines, Iowa, adding much-needed capacity to serve their customers.
Systems Control has been a leading employer in the Dickinson County area for decades and continues to innovate and grow, setting the stage for many more years of success in the future. Their employee base has grown from a handful of employees in 1962 to more than 800 today. Many achievements have been celebrated along the way, and this milestone of 60 years is a recognition of the decades of hard work by the dedicated Systems Control team.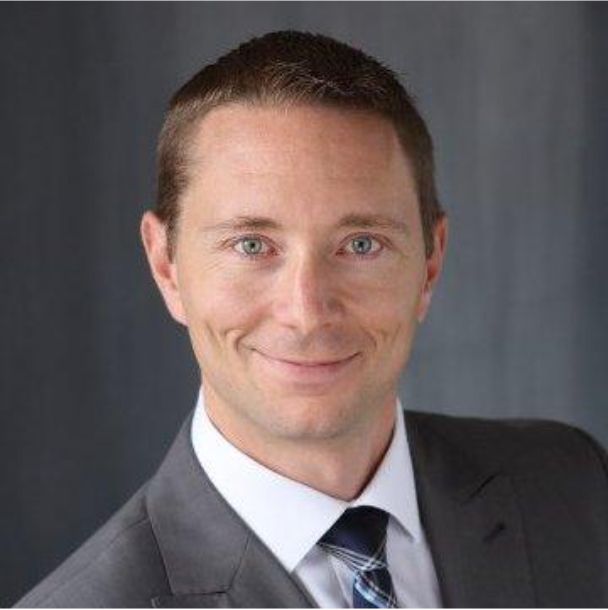 Reflecting on the history, longevity and success of the company, CEO Brad Lebouef commented:
"We remain extremely fortunate to serve a market that is continuing to reinvest, expand and improve. The transformation of the electrical grid is happening at an unprecedented rate with significant tailwinds into the future. Our value of collaboration and partnership with employees and customers has unlocked our growth which has been energizing. We take pride in knowing we serve the greater purpose of protecting America's Power Grid right here in Dickinson County!"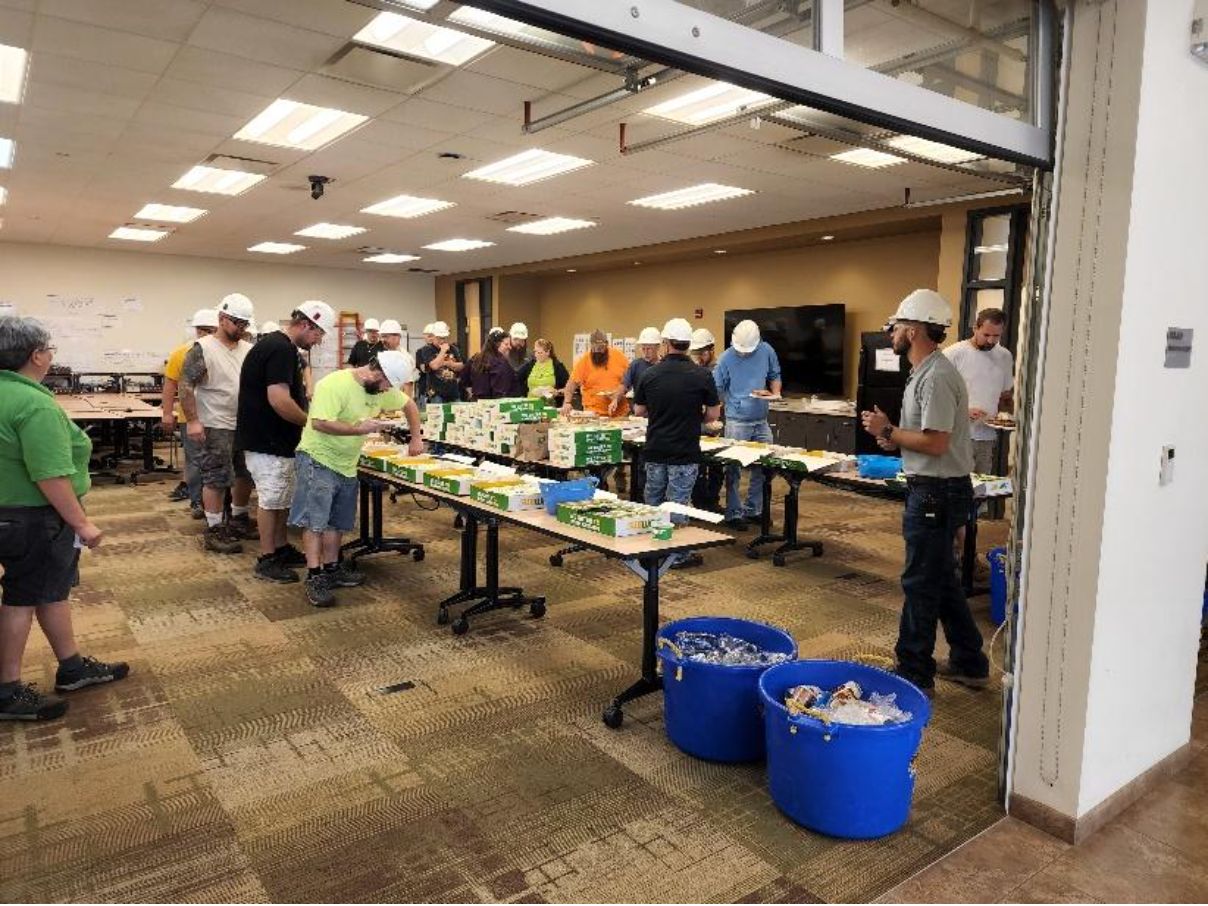 Photo image/Aug. 2022 – Systems Control employees enjoy an employee appreciation meal celebrating the company's 60th anniversary.
As the economic development organization in the Dickinson County area, we appreciate the tremendous value this business contributes to our community. This value is not only in terms of generating significant economic activity but also because Systems Control is a willing community partner, supporting events and activities, serving on area boards, and contributing to area causes that enhance the lives of their employees and residents of the area. We look forward to many more years of success and collaboration.