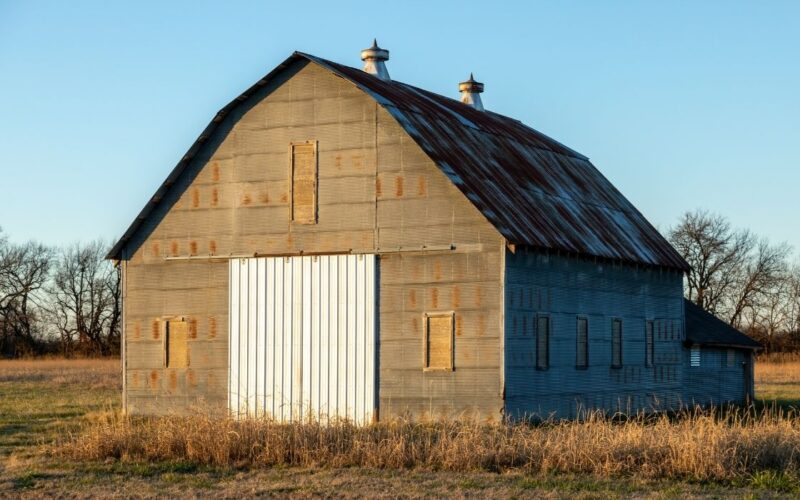 "Rural Voices" shares cultural, educational, economic and artistic views of people who have lived and thrived in the Upper Peninsula. Each of our authors in Rural Voices may be living here in the U.P. or living someplace around the globe, but the U.P. is an important part of who they are and what their beliefs and values are today. Rural Voices wants to share the voices of our neighbors and friends about life and experiences in the UP.
In June of 1978, my family packed its belongings into a station wagon and U-Haul truck and headed to our new life in the Western U.P.
My dad had left his job as the high school principal at Clio High School, a town north of Flint, to become the Superintendent of Wakefield Public Schools. We headed north on roads that we had driven many times to visit our grandparents and family in Munising and Marquette.
When we turned west onto M-28 east of Covington, however, we were entering new territory (at least us kids). Just outside of Covington, we stopped to switch drivers and passengers. I stood along M-28 and looked out over a bucolic Western U.P. farmscape with cattle, chickens, hay and a massive barn.
Since that day, I've probably driven that stretch of highway over 100 times, and over the decades I've seen that barn slowly collapse and crumble into the landscape.
To me, that barn is symbolic of so many things in the U.P. It is a place so full of character, history and purpose but gradually these things seem to disappear. I mean no disrespect to the owners of the barn, there are probably good reasons why they couldn't save it.
But like this barn, important places, buildings, stories and people are disappearing across the region.
This is, of course, the nature of such things. We are a place built on the hopes and dreams of extraction industries, and dependent on their boom and bust cycles. Where that barn once stood is a region that is known for the "pinery" boom of the late 19th and early 20th century.
Millions of acres of forests were cut down to build the great cities of the Midwest and beyond. At one time they thought this resource was inexhaustible, but by the early 20th century it had largely been cut over.
What replaced these forests were strong, independent and resourceful farm families who somehow figured out a way to scratch a living from the rocky, stump-filled landscape with six months of winter.
A string of railroad communities grew up along what is now M-28. Once rail stops along the "pinery" harvest they became towns serving the farms and setters of this rugged landscape. Churches, schools, restaurants, bars, co-op stores and liveries popped up around these railroad depots.
The trains are now gone, but many of these towns or hamlets still exist. In each of them, you will find the physical reminders of the boom days and the agricultural life that followed. The "Clover-land" movement of the early 20th century promised that the Upper Peninsula would become a new provider of agricultural goods for the Midwest.
But that dream was not to be. It's a hard road to be a farmer in the Western U.P. today, though it always has been. With dropping demand for what they could grow here, and an endless stream of young people leaving the area after high school, farming and the rural towns connected with it are starting to disappear.
But this goes beyond farming communities as well. Former mining towns like Winona are literally being taken back by the forests that were cut down to make way for the original settlement.
In 2016, the Beaumier U.P. Heritage Center opened an exhibition on ghost towns in the U.P. Only 15 communities were featured, one from each county, but there are in fact dozens to choose from across the U.P.
Some are places where only scant remnants of the town exist. Others are places where some buildings still stand but no one lives there anymore.
There are communities where people live but lack the very things that make a town a town, such as a post office, school, church or store.
Unfortunately, the U.P. is in the process of creating new ghost towns. Where most communities are continuing to stay afloat, and even find a way to thrive, there are some that will no longer be true towns.
Sadly, when this happens, we lose more than buildings and residents, but the memory of a community that once had its moment in the sun.
But there are success stories. Along the spine of the Keweenaw Range, communities and groups have been working hard to preserve, protect and market historical sites. The Keweenaw National Historical Park, though it didn't start this process, has become an important anchor in helping to create a strong heritage tourism initiative.
Whereas 40 years ago communities like Calumet were facing desertion, it now finds that its past is now its future. A network of historic sites and historical societies have created a boom in tourism that complements the natural beauty that has always captivated people.
Historic preservation has become an essential part of master planning in communities across the Upper Peninsula. This is part of a national trend that grew in response to the massive urban renewal projects across the country from the 1950s through the 1980s.
Historic districts that had fallen on hard times, or simply were in the way, were razed to build freeways, civic centers, stadiums, housing projects, municipal buildings and even history museums. Where the intent was to revive struggling communities and even isolate neighborhoods which many felt were unredeemable, many of these projects had the opposite impact.
Besides destroying buildings and historic sites, they often killed the very sense of community that they were intended to enhance. Sometimes communities were split in two, never able to connect again.
Where the Upper Peninsula does not have the type of urban renewal projects that one would see in Chicago or Minneapolis, in its own way it did much to get rid of what it felt was no longer needed or had fallen into disrepair.
Perhaps the most famous example was the Italian Hall in Calumet (site of the 1913 tragedy), which had fallen out of use, but more importantly still brought up bad memories for the people of the town.
Where some residents wanted it saved for posterity, others felt it was not worth saving and should be torn down. In the end, it fell to the wrecking ball only a handful of years before the creation of the Keweenaw National Historic Park. Many community members saw the importance of marking the site, which is now a memorial park.
Still, one could only imagine the power of visiting the actual building if it had been saved to interpret the event. It was an opportunity lost to a false sense of renewal.
The City of Marquette bears its own scars with urban renewal. Beautiful brownstone buildings throughout the community, such as the Bishop Baraga School, Marquette County Jail, St. John's Church and Northern Michigan University's Kaye Hall were all torn down.
They were replaced by generic 1970's buildings that lack their charm and connection with the community's past–or worse yet, by parking lots. Where in all these cases, there were good economic and even functional reasons for their replacements, the loss of these structures among many others in the community is only now being appreciated.
Maybe the most damaging were the freeway bypasses that were built around communities across the U.P. Now it could be argued that they were necessary to alleviate congestion, decrease travel times and create new areas for commercial development.
But the impact that they had on many historic downtown districts in communities like Negaunee, Ironwood, Ishpeming, Escanaba, Sault Ste. Marie and Marquette were devastating. Malls and box stores replaced neighborhood shops selling clothing, groceries, hardware, music and entertainment.
Cheap pole barn edifices grew along the bypasses, and the businesses within began to replace the ones in the historic buildings nearby towns. Restaurants, theaters and stores began to shut down and historic buildings fell into decay and many were torn down.
But over the last few decades there have been encouraging signs that our downtowns and their historic districts are on the mend. Across the country, communities that have invested in historic preservation and reinvigorating their downtown districts are more economically prosperous.
They attract more visitors and new residents. The homogeneous, generic dream of 1950's America has been replaced by one that honors a "sense of place."
The Upper Peninsula is primed to capitalize on this movement because for all the bad change that has occurred, it still has loads of character and a definite "sense of place." Each of the communities I mentioned before have made concerted efforts to preserve their remaining historic districts and are beginning to see the benefits.
But for the many smaller, rural communities across the U.P., the challenges of preserving their past are much more dire.
Many of these towns have physical infrastructure that was created during their boom days that they can no longer afford to manage or use. One example was in my hometown of Wakefield, where its pride and joy was its Memorial Building, which stood for decades along M-28 overlooking Sunday Lake.
Once a vibrant community center, it had fallen into disrepair when we moved there in the late 1970s. By the 1990s, it was no longer open to the public and was condemned. There were efforts to restore and preserve the building, but there simply wasn't enough financial support in the community to be able to do so, or to maintain its use.
Inevitably, it was torn down in 2010, leaving behind an empty field.
But buildings like the Memorial Building are large examples and, though unfortunate, are to be expected when a community's former prosperity can no longer maintain itself. There is much that can be done to save what is still unique about our communities large and small.
One of the best ways that individuals can assist is by getting involved in their local historical societies, either as board members, volunteers or supporters. Traditionally this work is left to the older residents of the community, but the needs of these organizations are great and requires a more diverse group of participants.
I encourage all lovers of local history, whether young or old to contribute your talents to help local historical societies preserve your stories and historic sites. If we leave it for future generations, it may be too late.