The UP Should Embrace Winter in 2020 to Prevent the "Twindemic"
The opinions expressed in this publication are those of the authors, and do not necessarily reflect the opinions or views of Rural Insights or its members.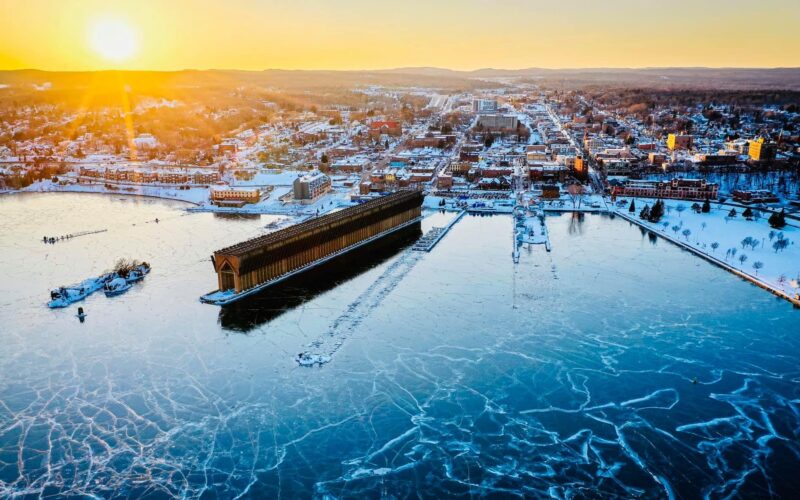 "Rural Voices" shares cultural, educational, economic and artistic views of people who have lived and thrived in the Upper Peninsula. Each of our authors in Rural Voices may be living here in the U.P. or living someplace around the globe, but the U.P. is an important part of who they are and what their beliefs and values are today. Rural Voices wants to share the voices of our neighbors and friends about life and experiences in the UP. 
Throughout the COVID-19 pandemic, public health officials have been clear about one thing: doing things outside is the safest way to socialize.
The good news is, people have largely embraced this advice. Campgrounds across the UP have been full, and viral photos of closed streets turned into outdoor cafes have dominated social media, making parts of New York City look like Paris.
The response to these adaptations has been overwhelmingly positive, with many people demanding they continue even after the disease has been defeated.
But it's now September, and in the northern part of the world, winter is coming, and people will soon be dusting off their coats and boots to prepare for the impending cold.
The bad news is, the pandemic is not over, and with flu season on the horizon, we are facing the prospect of a "twindemic." This means that the normal summer-fall transition from people enjoying whitefish on the patios of their favorite restaurants to sipping cups of coffee in a cozy cafe is not ideal.
So I have a modest proposal. For those of us living in colder parts of the world, including my fellow Yoopers, let's embrace winter in 2020 and continue our outdoor lifestyle as much as possible.
There is a lot of work to do, however, to make this possible. To start, local bars and restaurants should consider adapting their existing outdoor seating. This can be done through traditional means such as heat lamps and wind-blocking materials, but also more creatively by providing sheepskins to sit on or even encouraging patrons to wear ugly Christmas sweaters.
Although these initiatives will largely be driven by the private sector, public sector support has a role to play. Municipalities that granted outdoor seating exemptions should consider extending them if requested by businesses, and perhaps provide grants to make these seating areas more suitable for the weather.
Local governments should also consider making more outdoor spaces accessible to the public such as outdoor skating rinks, ski trails, Christmas markets, and supporting the organization of outdoor festivals.
In fact, a UP-based organization called the Winter Cities Institute already provides advice for local governments looking to embrace winter and provide more infrastructure for people to be outside during the colder months.
The UP already does some of this very well. The UP 200 sled dog race in Marquette is one of the best events of the year, and it happens in the middle of winter. On the western end of the UP, people gather to watch ski jumping while enjoying a hot cup of cider (or something stronger).
And of course, who could forget the Winter Carnival every year in Houghton, a perfect example of people embracing the cold.
So let's double down on embracing winter, and make 2020 the year we don't mind putting on an extra pair of gloves to see family and friends.
This is the best chance we have to continue living a normal social life and avoid the dreaded prospect of locking ourselves in our homes.