U.P. veteran studies compare compensation and demographics by county
A series of two studies completed by Jesse Sherman, a Marine Corps veteran and graduate student at Northern Michigan University, compare U.S. military veterans living in the Upper Peninsula of Michigan on a county-by-county basis.
The two studies compare disability or pension compensation by county and population and ages by county.
In "Veteran Data: Population and Compensation/Pension Statistics in Michigan's Upper Peninsula," it was found that of the 27,308 veterans in the U.P., 6,744 are receiving disability or pension compensation, equating to about $141,595,000 in expenditures.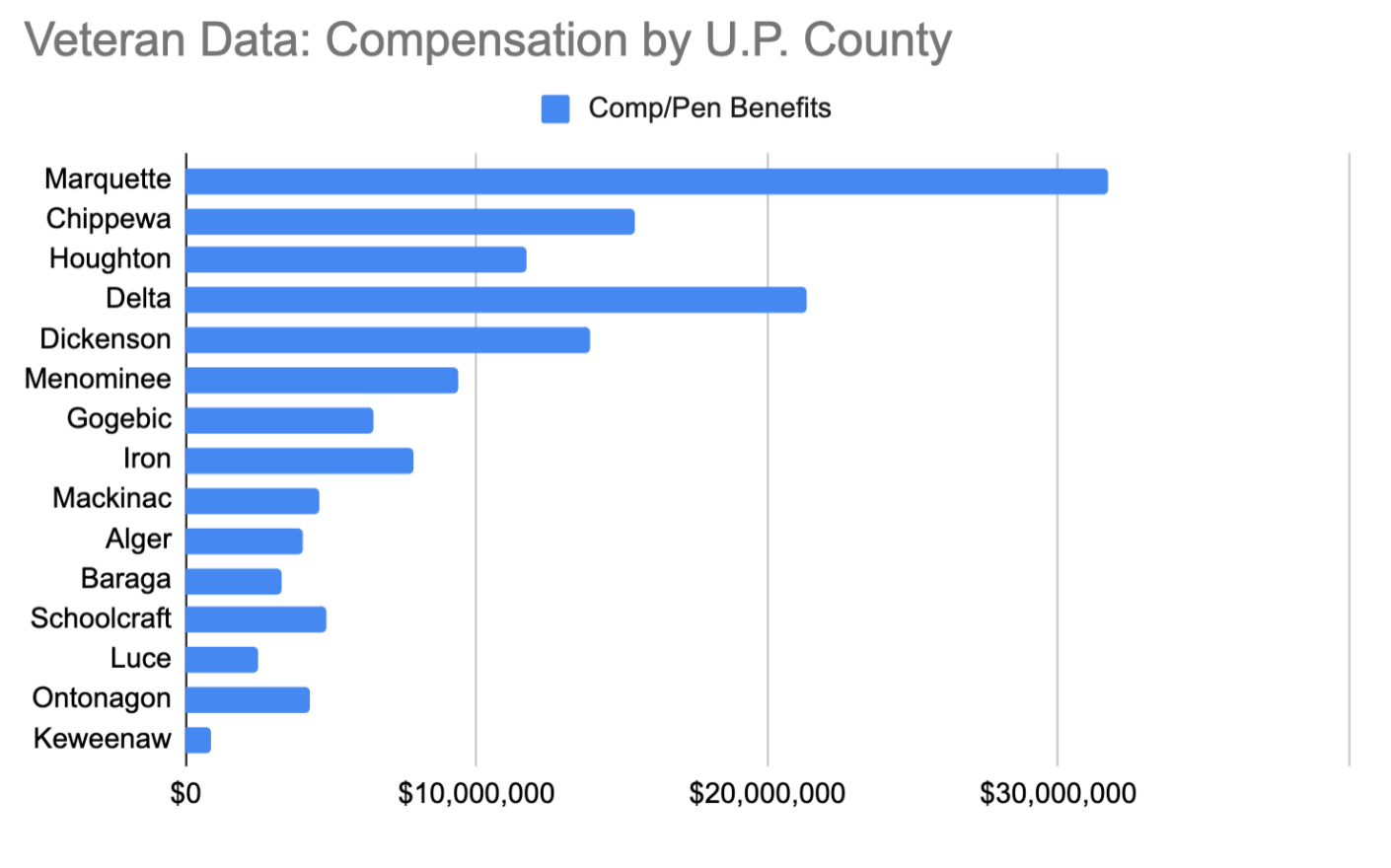 Interestingly, the two counties with the lowest population totals–Ontonagon County and Keweenaw County–have the highest percentage of veteran residents, at 14% and 13%, respectively.
In "Veteran Data: Population by County with Age Considerations in Michigan's Upper Peninsula," Jesse looked at "Post-9/11" veterans by breaking out the data for veterans between the ages of 17-44, and comparing them county-by-county, showing total county population, total veteran population, and Post-9/11 veteran population.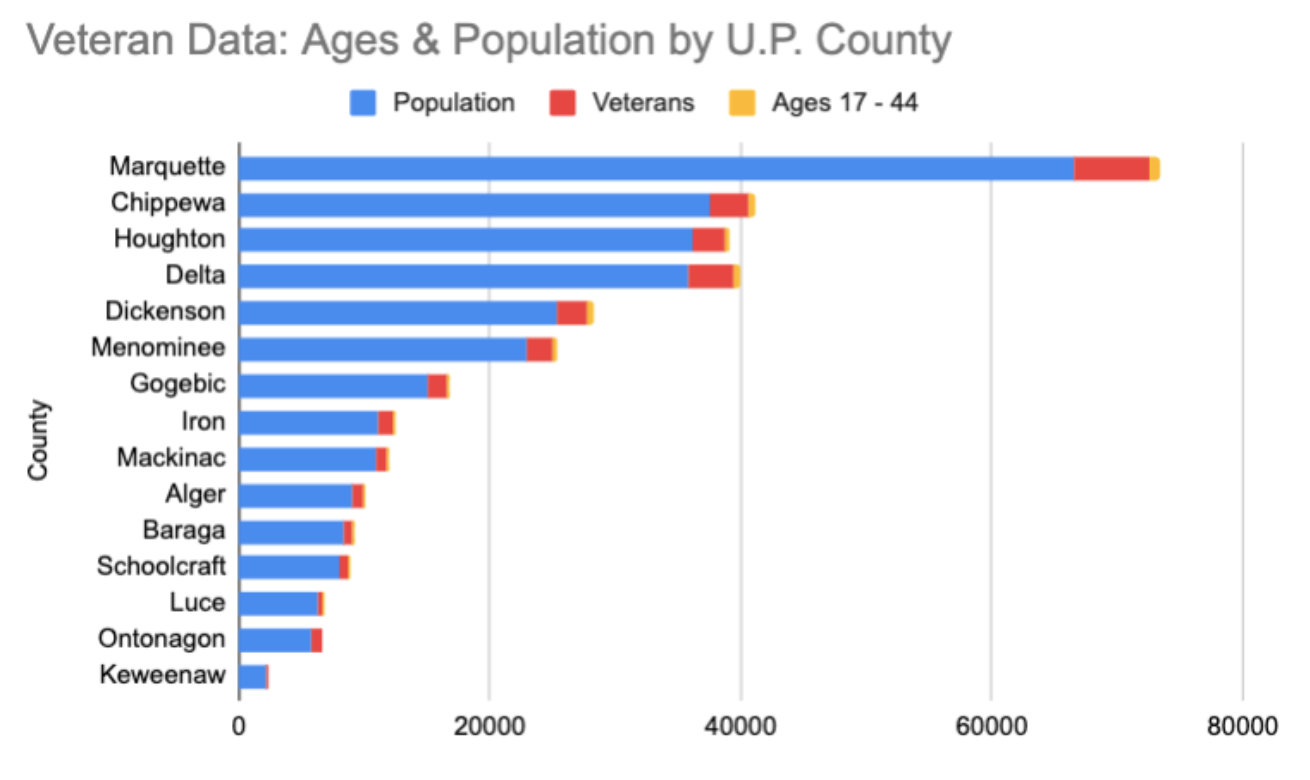 These reports are a subset of a larger series of reports designed to create a comprehensive profile of the U.P. veteran population. The data from these reports can be used to aid further research regarding demographic and compensation trends among veterans in the U.P.
These research papers and others published on behalf of Rural Insights can be viewed here.