UP Leader Heads to Big DC Job, a Sault Star Remembered, Munising Paper Closes, New Service for Veterans, & New Generation of UP Leaders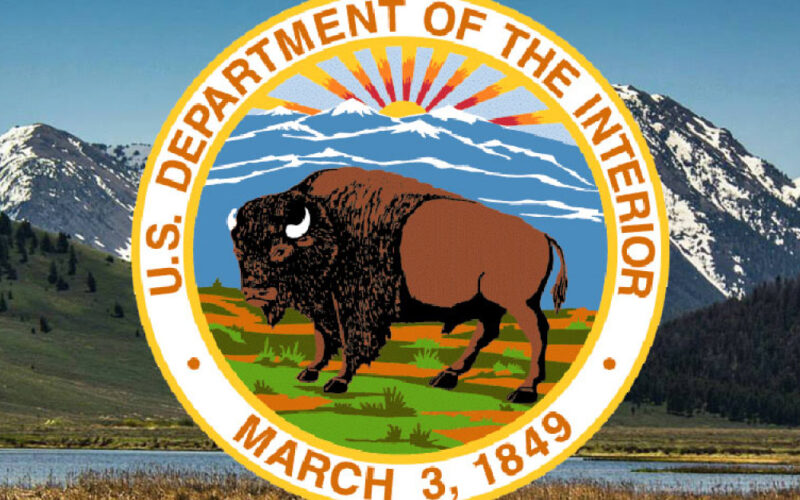 Bay Mills Leader Heads to Big DC Job
An Upper Peninsula leader is heading into a big job in the Biden Administration.
Bryan Newland has been the Chairman of the Bay Mills Tribe. He is headed into the position of Deputy Assistant Secretary of the Bureau of Indian Affairs (BIA) in the Department of Interior.
In this role he will play a major part on the agency's leadership team. According to the Sault Evening News, "the team works to steward America's natural, cultural and historical resources and works with the nation's tribes." 
Mr. Newland is an attorney and grew up in Brimley, Michigan. He was also a policy advisor in President Obama's administration.
He will be replaced as Tribal Chairman by Brenda Bjork. For the first time in the tribe's history the leadership team will be all women. 
Sault Saint Marie Star in History
This past week was the birthday of Paul Lincoln Adams (1908–1990).
He was a prominent Michigan lawyer & politician who was the mayor of Sault Saint Marie ('38-'61), a justice of the the Supreme Court ('64-'73), he was the Michigan Attorney General ('58-'61), and a member of the University of Michigan Board of Regents.
Some really important positions for another Upper Peninsula resident. An amazing career and life.
Munising Newspaper Closes
The central Upper Peninsula has lost one of its important local print newspapers.
Munising News is closing down and will no longer be publishing its news, history and local stories about Munising and surrounding areas.
As digital media becomes more prevalent everywhere we will see more of this in rural areas including in the Upper Peninsula.
Also on the Literary Front
For 17 years, the Houghton bookstore The Bookworm served the people of the Houghton area with its downtown location. It announced that it was closing this past weekend. Another loss. 
New Service for Veterans
Here is some information for us veterans. If you live in the UP or anywhere and have questions, the VA has a new service for you where you can get answers.
Call 1-800-MYVA411 or 1-800-698-2411. This is the number to call when you do not know who to call and you need answers and help.
If you have questions relating to COVID-19 services, healthcare eligibility and enrollment or other miscellaneous VA benefits, technical support and debt repayment options are among the many questions you can ask the VA about when you call this number.
You will get a live person to help and not a recording. Give them a call if you are a veteran of the US military and you need to talk to someone and get help. Call 1-800-MYVA411. 
New Generation of Upper Peninsula Leaders
Two UP natives are out and about working to help people in the UP. Their names are Jeremy Hosking and Jake Putula.
Jeremy works for Governor Whitmer and is in charge of her UP and Northern Michigan office. He also worked in the state legislature.
Jake works for Senator Ed McBroom and this Senate District covers a good part of the UP. They are helping UP organizations and people. If you bump into them stop and say thanks for their public service.
I am particularly proud of them both because they are NMU Wildcats and former students in my classroom over the years. 
Quotes (That Make You Go Hmmm)
"When you become CEO you think you've got this organizational pyramid and you've come at the apex, and now everyone works for you. But then you find out there's another pyramid, but it's upside down, and you're the one person at the bottom. There are a huge number of stakeholders who want to tell you what to do, and many of them don't work in the business. So you deal with the board, the media, the investors, the analysts, the NGO's, the government. You have this whole galaxy of people you need to deal with in a way that was never true for any of the other jobs. If you haven't gotten really clear on the few things that you want to tell people about and prioritize things, this can be quite destabilizing." James Quincey.CEO Coca Cola. 2021. NYT.
"Some of it's magic, some of it's tragic, but I have had a good life all the way." Jimmy Buffet.
Books (Recommended by Readers)
Why Nations Fail. Daron Acemoglue and James Robinson. 2019.
How Facism Works. Jason Stanley. 2019.
Tell us what you would like to see us research and write about in Rural Insights!
Are there issues or ideas that you think are important to the Upper Peninsula that we should explore? We can't guarantee that we will research every issue or idea that you send us, but we will take a hard look and see what we can find out.
Are there enough data and facts for us to publish, etc. Let us know what you are thinking about. Send your ideas, issues and thoughts to david@ruralinsights.org.
Tips, Story Ideas, Your Story and More
Our readers are always smarter than we are in given areas. On any given day there are other people doing a better job than we are. Each of them represents a better input. We at Rural Insights try to put all the inputs together for our readers. We all learn from each other and these inputs. 
Commenting and Contacting Us
If you prefer to not leave your comments and suggestions in the Comments Box provided after each story, please feel free to contact us via email at david@ruralinsights.org.
We read each and every one of them. Your comments, ideas and tips are important to us.