October Celebration of Dickinson County Manufacturing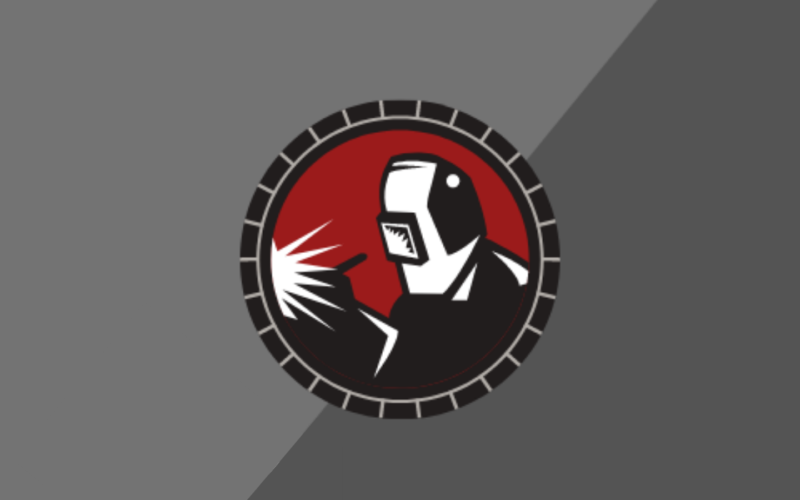 Dickinson County is home to a rich tradition of manufacturing and construction, with homegrown companies that have evolved to hold a national or international presence. 
Accounting for 20-25% of the Dickinson area workforce, the manufacturing and construction sectors are prominent in our local economy. There is a vast product and project diversity among the companies that make up these workforce segments. 
Locally-manufactured products include electrical control panels and structures, snow removal equipment, marine and defense equipment, and even garbage trucks. In construction, expertise lies in road building, electrical systems contracting, custom modular homes, commercial construction, and large-scale concrete projects.  
All of these different products and services combine to provide security from a downturn in any one specific industry. Dickinson County's unemployment rate remains below state and federal averages, even during the pandemic.
All of this success and growth has led to a new challenge of finding enough workers. A 2019 survey revealed that the Dickinson Area manufacturers would need 750 additional workers over the next 3-4 years.
Heavy Metal Tours – Dickinson County's Spin on MFG Day
Each year, the first Friday in October is celebrated nationally as Manufacturing Day (MFG Day). Over the past several years, a group of stakeholders in Dickinson County have come together to raise awareness of manufacturing by hosting a MFG Day event. This year the group is celebrating manufacturing throughout October in a new, virtual way.
In 2018, stakeholders from the talent and education communities discussed ways to engage young people and introduce them to the community's career opportunities. The group discovered that many in the community had no idea how these manufacturing companies had grown, changed, and advanced over the years. Heavy Metal Tours was born from that private and public sector collaboration. 
Heavy Metal Tours carries the message of connecting the educational path with open job opportunities that leads to success in these occupations and gives a modern view of what manufacturing looks like today.
Heavy Metal Tours partners hosted MFG Day events in 2018 and 2019 by bringing 250 area 9th grade students to Bay College West Campus for a series of 30-minute, hands-on activities guided by area manufacturers. The days are fast-paced and full of energy. The students explore the skill sets that manufacturers are looking for and solve problems by working in teams.
Students complete a survey before the day begins to gauge their manufacturing career perceptions and understand their future career plans. At the event's conclusion, students complete a second survey to measure any perception shifts after the MFG Day experience.
Changing Perceptions
In 2019, we collected 221 surveys from the 250 freshmen students that attended MFG Day. 32% indicated they were likely to enroll in a career or technical based course during high school, which equates to about 70 students.
The results show the most popular career tracks for these interested students are:
mechatronics, 

welding,

health occupations, and 

building trades.
These four areas all match up well with the talent needed in the Dickinson County area, which is encouraging. The continued challenge is to open even more students' eyes to the many manufacturing career options available.
Virtual Heavy Metal Tours 2020
Like many events this year, the Heavy Metal Tours annual MFG Day event has adjusted and will be delivered in a new virtual format.  Instead of the usual large gathering of area 9th grade students arriving at Bay College West Campus for an active day of hands-on learning, a prerecorded message and a quiz game will be shared with local school districts for use at their convenience throughout October. The video shares information about several area companies and what they are looking for in future workers, along with information about educational options at the Dickinson-Iron Intermediate School District and Bay College.
The quiz game contains questions submitted by the Heavy Metal Tours partners to raise awareness of the in-demand occupations, the educational path to take for success, and wages and benefits information. Winners of the quiz game at each participating school district will receive prizes from participating Heavy Metal Tours partners and be announced on social media.
While the format has changed, our message has not. Raising awareness among students about the types of manufacturing careers available in the area and the educational path that can lead to success in these occupations remains our mission. High school career and technical education courses help students explore their options, allowing them to discover their interests. In many cases, high school students can also earn college credits towards a certificate or two-year degree. The early college educational path is a collaboration between the Dickinson-Iron Intermediate School District and Bay College West. It is available at no cost to students.
The Heavy Metal Tours MFG Day planning committee is excited about the new format this year. The 2020 virtual session has the potential to reach more students than the in-person events of the past because there are no capacity constraints associated with a physical facility. Another added benefit is that school districts have the flexibility to incorporate the MFG Day content into their regular curriculum as their schedules allow.
Learn more about the Heavy Metal Tours collaboration and view photos and videos from past events at www.heavymetaltours.com.