Pearl Windsor: A Trailblazer for Women Educators in the UP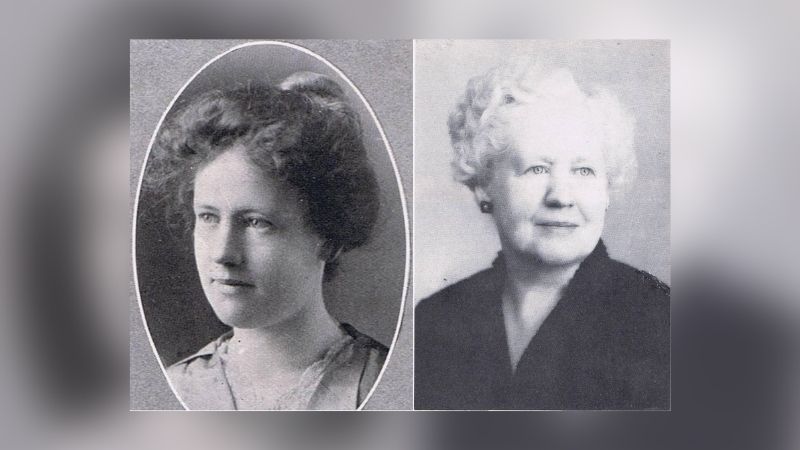 March is National Women's History Month, and the Upper Peninsula has been home to countless exceptional women who have made a unique mark on history. 
Pearl Windsor, the namesake of the Windsor Center in Iron River, was the first woman in Iron County to earn a college degree, and one of the first women in the U.P. to become a school superintendent. 
Pearl was born on August 11th, 1888, the daughter of Iron County pioneers, William and Martha Windsor, who settled there in 1884 – a year before the area was established as its own county. William "Billy" Windsor opened a blacksmith shop and was one of the first businesses to open in Iron River near where the Iron Inn is located today. He was active in civic affairs and served on the local school board. 
Pearl Windsor said of her dad in a 1986 interview that ran in the Iron County Reporter, "My father thought so much about education, he would go without food to put us through school."
That dedication to learning was instilled in Pearl from a young age, and she worked hard in her studies all through elementary and high school. She was one of only seven students to graduate from Iron River High School in 1907, an achievement remarkable enough considering that at that time, only about 20% of youths in the United States attended high school at all, and fewer than 10% graduated.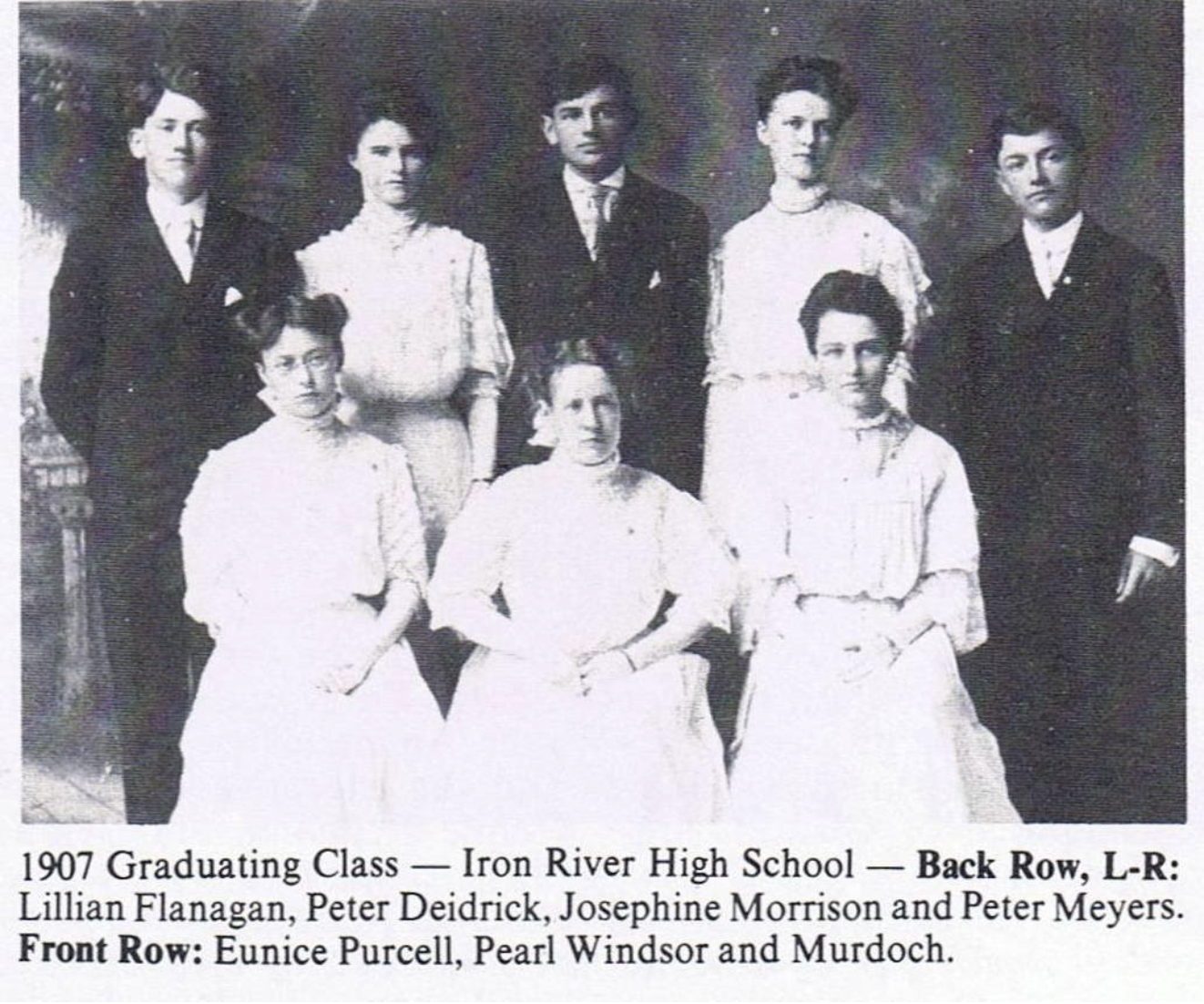 Pearl went on to attend the University of Michigan where she earned a Bachelor of Arts in 1911 with the intention to become a teacher, making her the first woman in Iron County to receive a university degree. She then moved back to Iron River where she taught English for several years before returning to university during the summer months to pursue a Master of Arts degree in high school principalship. 
Windsor actually served as principal before receiving that M.A. degree when she was hired to take over for Principal Frank Kuehl who resigned to join the military during World War I. "I was only chosen for the job because all the men were off at war," she said. "There wasn't anyone else they could give it to." While this is true, it may be too modest as she was, in fact, admonished as an outstanding educator and administrative leader. According to records in the book Frames for the Future (1981) written by Marcia Bernhardt, "Pearl Windsor's administration of high school affairs was distinguished by genuine leadership ability, keen insight into student psychology, firm discipline and unquestioned success."
Under Windsor's leadership as principal, the new high school was constructed in 1928 on Adams street, known as the Windsor Center today. The new school was state-of-the-art with one master clock operating thirty-one secondary clocks located throughout the classrooms and hallways. The new building could accommodate 650 students, and the auditorium with its balcony seats 691 people. Some years after the high school was built, the auditorium became known as the Windsor Auditorium in honor of Pearl. 
She served as principal until 1937 when she was appointed as Superintendent. When she assumed that position, she was the only woman superintendent in the U.P. and one of only three female superintendents in the entire state of Michigan.
Throughout her career as a teacher and administrator, she faced many challenges including mandatory Americanization classes for immigrants following WWI, working against the Ku Klux Klan's anti-Catholic school initiatives in the 1920's, the closure of all the rural one- and two-room schoolhouses in the 1930's, and subsequently the establishing of bus routes and buying busses. Her achievements were remarkable, and she enjoyed a well-deserved retirement in 1954.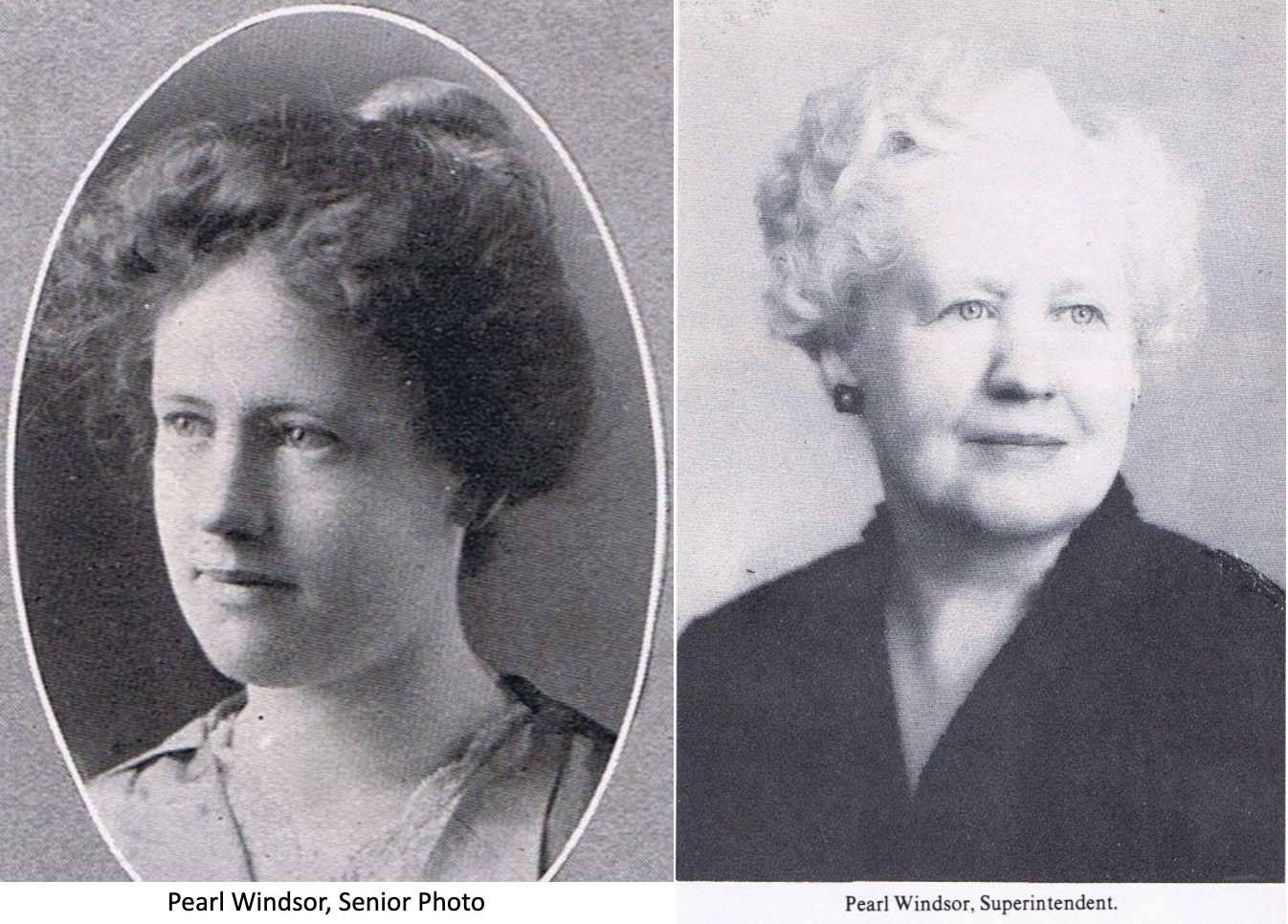 She was a member of the Michigan Retired Teachers Organization, the Michigan chapter of Alpha Delta Society, the 20th Century Women's Club, served on the committee for the Salvation Army and volunteered for the United Way for many years. It would be another 50 years before West Iron County would see another female principal, and it was Pearl Windsor who paved the way.
Pearl Windsor died on September 23, 1991 at the age of 103. She never married, but was survived by countless friends, colleagues, and successful students who looked to her as role model. She certainly made her mark on history in the U.P. and is a woman to be remembered.  
References: Iron County Reporter (ed. June 25, 1986); Frames for the Future (1981) by Marcia Bernhardt; FindAGrave.com.