The Beechwood Murders: A Tragedy in the Pioneer Days of Iron County, MI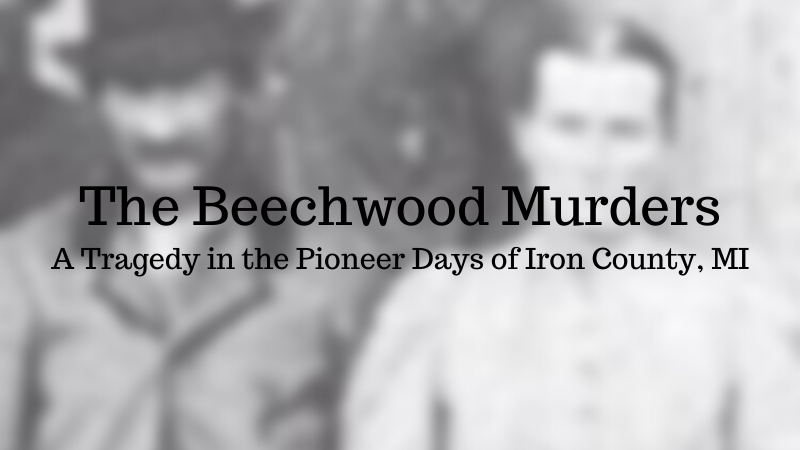 This year marks the 120th anniversary of a spree of murders that took place in the pioneer community of Beechwood located in Iron County, Michigan. There were five lives taken in the span of five minutes on Saturday, October the 26th of 1901. The "horrible slaughter" as it was called at the time, was committed by pioneer and early settler, Anders Wilhelm Israelson (33) at his homestead. 
Israelson was among fifteen or so Swedish immigrants who developed the settlement of Beechwood, located about eight miles northwest of Iron River, in the late 1800's. His neighbors recalled that he was ambitious, sober, and had a great capacity for hardship and labor which enabled him to make a fine farm in the hardwood forest. He was a great hunter and skilled marksman. 
He took a romantic interest in another Swedish immigrant, Amanda Lindstrom (17), the beloved daughter of Nels and Helena Lindstrom. Amanda was a favorite of the family and was sent to school in Iron River, as her parents saw a bright future for her as a great lady with an advantageous marriage; a marriage that would certainly not be to a homesteader in the backwoods of Iron County. 
Though the parents strongly objected, Anders convinced Amanda to elope with him and the two were married at the courthouse in Crystal Falls on April 12th, 1900. 
In the months that followed, Mr. and Mrs. Lindstrom on several occasions demanded their daughter be sent home and encouraged her to divorce Israelson. The neighbors recalled several heated disputes between Israelson and the Lindstroms, the last of which ended with him warning them that further interference in their marriage would result in violence.
No one could have imagined the kind of horrors that were looming ahead.  
That fateful Saturday, a neighbor across the road from the Israelson homestead, Mrs. Greenlund, watched the following scene unfold from her front window about 100 feet from the Israelson's yard: 
Mr. and Mrs. Lindstrom, along with their youngest daughter, Minnie (11), arrived at Israelson's house via horse and buggy with the intent to take Amanda and bring her to town to get divorce papers.
Mrs. Lindstrom and Minnie went inside while Mr. Lindstrom attended to the horse, standing in front of the Greenlund home. A short while later, Minnie came running and screaming out of the house with Anders after her, Winchester rifle in hand. He shot the little girl through the heart and then turned the gun on his mother-in-law, who had followed them outside, shooting her in the head.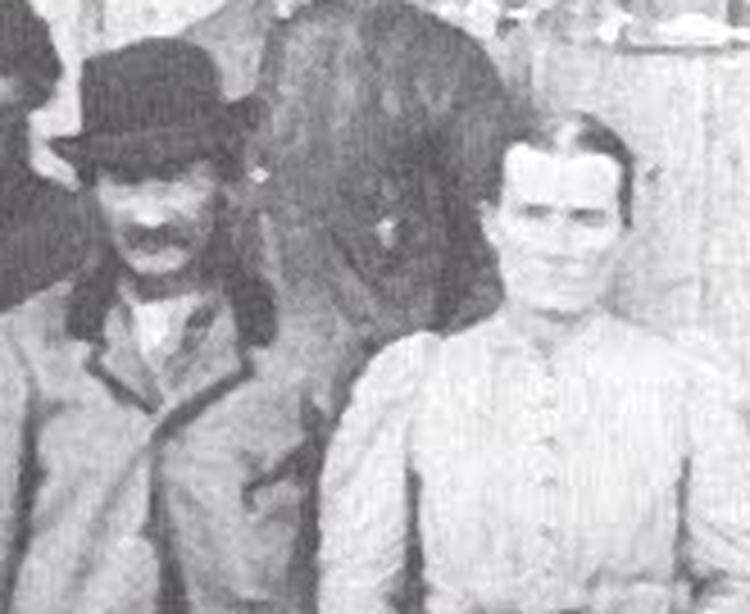 He then took aim at his father-in-law on the road by his horse, shooting him, the bullet passing through his body and killing the horse, as well. Amanda, in terror, took off through the field heading toward the woods, but there was no escape from the excellent marksman and his bullet hit her in the back of her head. 
In his rage, Israelson shot his cow and his dog and set fire to his house. When the flames were good and hot, he picked up the body of his mother-in-law and threw her into the blaze. The eyewitness said he seemed insane and was "jumping and hollering like a maniac," as he watched the house burn.
After a while, Israelson sat down on the drygoods box with his rifle resting against him, his face in his hands. One writer's account said "His thoughts must have been like Othello's after killing Desdemona, saying "Here is my journey's end, here is my butt, and very sea-mark of my utmost sail."
After sitting quietly a while, he roused himself and with his rifle in hand, walked over to where his wife's body lay, raised her head, kissed her cheek, and then resting the gun against the ground, placed the muzzle to his own head and pulled the trigger. 
One neighbor later recalled that Israelson had an operation on one of his eyes two years before, which was unsuccessful. He had complained of headaches and would imbibe frequently in an effort to find relief. It was speculated that this condition might have caused him to snap.
All four Lindstroms and Anders Israelson are presumed to be buried in the Iron River Cemetery, though there are no longer visible headstones for any of them.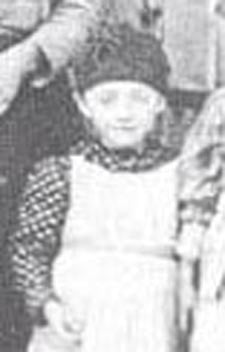 "The Beechwood Murders" remains the most deadly of any crime in Iron County to this day. For more fascinating history, follow the Iron County Historical Museum on Facebook and subscribe to the biannual newsletter. Call (906) 265-2617 to learn more or email info@ironcountymuseum.org. 
References: Iron River-Stambaugh Reporter, November 2, 1901; The Diamond Drill, Nov. 2 1901; Iron River Reporter, Feb. 12 1943.