What is rural? My experience in the Upper Peninsula of Michigan
The opinions expressed in this publication are those of the authors, and do not necessarily reflect the opinions or views of Rural Insights or its members.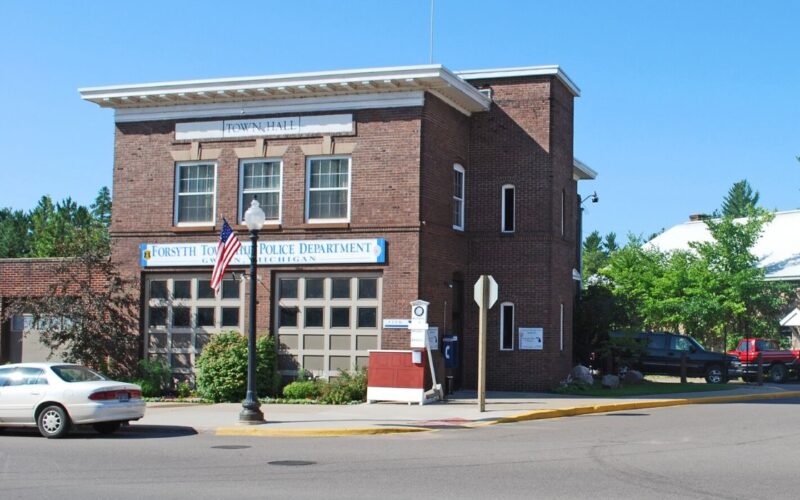 To me, the term "rural" describes a population density and does not necessarily give meaning to the town or city itself. The meaning of rural undoubtedly varies between individuals, and likely depends on regional and geographic factors as well as individual experiences.
For instance, someone who lives in Dearborn, Michigan and vacationed in Michigan's Upper Peninsula will have a different concept of rural than someone from the same area who has never been to rural Michigan. A person who has lived exclusively in a large metropolitan city on the west coast will have an even different idea of a rural community.
The reality is that those who live in a larger rural area with access to restaurants and shopping, however limited, have different lifestyles compared to those who live in much more geographically-secluded rural areas. There is no one definition or concept of rural that encompasses these variations.
Even though the Upper Peninsula as a whole is considered rural, there is a great deal of heterogeneity within it. This "rural spectrum" varies widely from areas where homes have no neighbors for miles, to farming communities, to micropolitan counties (population 10,000-50,000). In fact, the lifestyles in these areas may be as contrasting as the differences between living in Marquette, Michigan and Chicago. One will see differences in culture, lifestyle, and even religion. Yet by definition, the UP is viewed by most as a homogenous region.
Take my experience, for instance. I grew up in a small town in the UP with a population of 4,000 people, located 25 miles away from the largest UP city, Marquette, which has a population of 20,000 people. In the eyes of many, my town, Marquette, and any other community in the UP are one in the same; however, looking back on my childhood and adolescent years, my experiences growing up were unique.
Adjacent to my community was a large Strategic Air Command Air Force Base whose students attended our local schools. My classmates were children who had lived all over the world and were from all parts of our country. They brought and shared their unique values, cultures, and experiences to our community, and raised the bar for academic competition. Despite being raised in a very small town, I was exposed to incredible diversity and educational opportunity.
This school system was well funded, as educating Air Force children brought substantially increased reimbursement from the federal government. This resulted in me having educational opportunities similar to kids growing up in large cities. It motivated me to learn about other cultures and ways of life very different from my own. It also gave me a longing to travel and experience the world.
The well-funded school system also allowed the liberal arts to be a large part of our education. I was encouraged to play multiple instruments and spent a great deal of time at our local university, which had a bustling theater and music program. Many of my classmates and I took private lessons from music faculty at the university and spent time with music and theater majors. Despite pursuing a degree in science, these experiences inspired me to incorporate the arts substantially into my undergraduate education and life.
Contrast my experience with someone raised in another community of similar size yet not having the influence of a large Air Force Base or close proximity to a larger city. Many of those communities existed throughout the Upper Peninsula. For the most part, these students experienced a completely different cultural upbringing and education. Fortunately today, these communities have access to the Internet, something not available when I was growing up.
Current technology, along with social media, has changed current rural culture compared to the past. While geographical and financial issues impact its access, the content available on the Internet allows everyone, regardless of location, to follow current cultural, educational and entertainment trends…for better or worse!
The Internet has transformed rural communities in other ways as well. While employment opportunities have been limited within the UP, many can now work remotely. This has given many UP students the opportunity to start a career without having to move to a larger area. Being able to work remotely has also allowed many to move from urban areas to the UP. These UP "transplants" have brought cultural diversity to the area , increased our tax base, and their children bring broad and different perspectives to our schools.
I would like to speak specifically to a unique quality of the UP that has always struck me. Despite being rural, it is largely accepting of diversity…race, religion, lifestyle, etc. Ruralism may sometimes be equated with racism, closed mindedness, hatred, and intolerance. I have never found that to be the case, and in fact see quite the opposite.
The UP has been accepting of ethnic minorities, all religions, and political views. Given the population density and relative ethnic homogeneity (mostly Finnish, Italian and German), this is unique.
What are some factors that may explain this? I believe partly our immigration patterns over the past century have had quite an influence. In the early 1900s, UP communities were largely made of cultures that didn't intermix….Italian Catholics didn't interact with Finnish Lutherans, for example. In fact, they lived in different areas of small towns and many had their own social clubs. Catholics didn't marry Lutherans or Methodists. So what is looked at now as a homogenous ethnic population without much diversity, would be considered incredibly diverse to our predecessors only two generations ago!
Our grandparents and parents experienced and lived the intermingling of these groups and embraced each other's differences. This transformation happened in the relatively-recent past, and I believe is ingrained in the UP collective culture…as second-generation immigrants, it's natural to be accepting of others.
Again, I feel the term 'rural' can only be used to describe a population density. It does not reflect the complexities and variation of the cultures that exist within the rural area itself. Educational, cultural, religious, technological and economic factors all play an important role in differentiating one rural area from another. My experiences growing up in a small rural town have given me a unique understanding of and appreciation for rural communities–so much so that I, like many others, have happily chosen to return to a rural area to work and raise my family.