Building a Community of Women-Owned Businesses in Dickinson County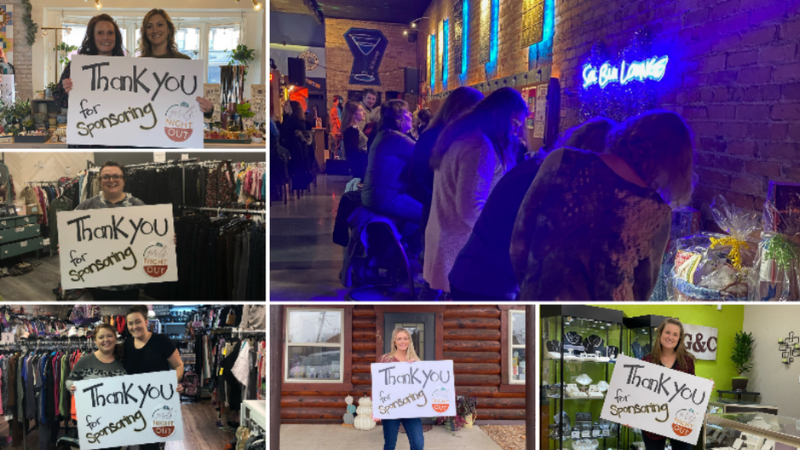 Dickinson County is home to many thriving businesses.
Situated on the border of Wisconsin in a climate 'banana belt' (milder winters than other areas in the U.P.) with easy access to Detroit, Minneapolis and Chicago, the area is often thought of as an ideal place to do business and has long been supportive of entrepreneurship.
Many of the major employers in the community were started by entrepreneurs in Iron Mountain, Kingsford, and Norway. Champion Inc., MJ Electric, Systems Control, BOSS Snowplow, Loadmaster, and CCI Systems are just a few that started from humble beginnings and have grown into major players in their respective industries.
For many years, these businesses have been concerned about talent attraction and retention if only one-half of a couple were to find a job in the market. This concern is still front of mind for many.
The term "trailing spouse" or partner is used to describe this scenario. The cost of living in this market affords the luxury for many families to live on a single income with one parent, traditionally mothers, staying home with children. However, in the past ten years, a shift has happened.
Taking a closer look at the downtown districts of Iron Mountain and Norway and the commercial districts in Kingsford and Breitung Township, you will notice many of the small businesses are owned and/or operated by women.
The culture of embracing entrepreneurship paired with the low cost of living cultivates opportunity–and the women of the Dickinson Area are taking advantage of it.
Women-owned businesses are drivers of economic development in downtown and commercial corridors, with more and more women starting businesses to fulfill unmet needs in our community. Business types range from retail and cafes to professional services and fitness centers and everything in between.
In addition to the abundance of opportunity, the Dickinson area's Local 2 Local campaign has become engrained in the collective mindset of supporting local businesses. 
Over the past ten years, I have been able to start two businesses. I returned to the Dickinson area in 2011, and after working remotely for a while, I found many people asking about my professional experience. My first venture into entrepreneurship was creating a small marketing and communication consultancy in 2012. The community's response and support were overwhelmingly positive and continue to be so as my consultancy merged with Mountain Media Works in 2021 to form a new media and communication agency, Mountain Media House*.
My second venture came to fruition as a result of consulting remotely for a former employer in Chicago. During one visit to Chicago, I visited a coworking business. Having lived elsewhere in the country before moving back to the U.P., I was familiar with real estate developers offering hoteling stations and short-term corporate solutions.
After many years of working from home and Moose Jackson Café, the coworking business model was what I was personally looking for to operate my business. 
I thought there must be others looking for the community an office affords while having the flexibility to work from home. In September 2017, CWRK Collective (pronounced cowork collective) was established in Downtown Iron Mountain. We continue to operate out of a new location in the commercial bank building at 500 S Stephenson Avenue. 
The support from local landlords and developers over the years has been incredible. We would not have survived the pandemic without it. Every day I feel the community and our members rallying behind this business. 
In my experience, Dickinson County has fewer barriers to starting a business while living and working here than other places that I have lived. I would not have entertained the idea of doing either of these businesses on my own or full-time had I not returned to the Dickinson area and received support from other entrepreneurs, business leaders and family and friends. 
My story is just one of many to be discovered. Over the years, I have questioned just how many women-owned businesses are in Dickinson County and if the idea of 'trailing spouse' is a negative or a positive for our community. Recently, the Iron Mountain Downtown Development Authority has had its own observation.
In November, Iron Mountain's Downtown Development Authority held its annual Girls' Night Out event. Traditionally, the event's purpose has been to stimulate the local economy while men are away at hunting camp. However, Program Director Mindy Wittock and Events Coordinator Tania Mishra wanted to refresh the event to celebrate women and encourage networking amongst women in the community.
They planned a weeklong event that ended with a party at a local bar with live music. In order to fund the event, sponsorship opportunities were made available. They found in their planning that many of the downtown businesses are owned or operated by women, and these businesses wanted to sponsor the event to elevate awareness of women-owned businesses.
Women were excited to support each other's businesses and celebrate each other. In fact, of the 15 total sponsors, 14 were women-owned businesses that contributed to the event's success.

As the world has changed during the pandemic to allow for more remote work, opportunity and possibility are abundant in Dickinson County for those who dream of being their own boss.
After discovering the prevalence of women-owned businesses in the area, CWRK Collective will be featuring their stories in a series of blog posts in 2022. Watch for updates at www.cwrkcollective.com or reach out to hello@cwrkcollective.com for more information. 
*Mountain Media House is not a woman-owned business.