NMU's Construction Management Program Provides Career Path for Transitioning Veterans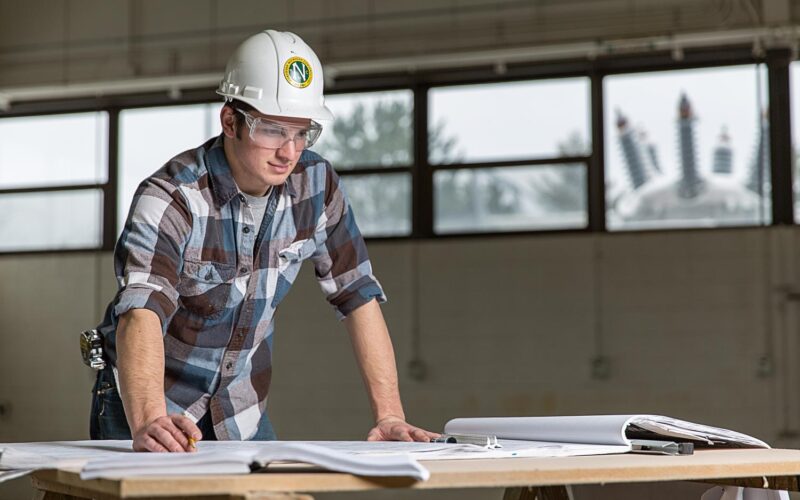 Many veterans may have a great deal of experience in the building trades but can no longer be "hands on" due to disability, or they wish to advance to the management side of the field.
A new program at Northern Michigan University may be the answer for these veterans.
I am a senior in the Construction Management Program at Northern Michigan University, and along the way I have completed my Associates Degree in Building Technology. As a veteran and non-traditional student, I was very intimidated by the thought of attending school full time, especially in a field that I had never studied before.
I would consider my situation to be the perfect example of what taking that first step outside of the military looks like, and I would like to reach out to my fellow veterans and let them know how life changing this program has been. I want other veterans to reap the benefits of this program as well.
The faculty of the Construction Management and Building Technology department at NMU are second to none in helping transitioning veterans. They are hoping to bring veterans into this field because we have the leadership skills and attention to detail this field requires.
The current initiative is to recognize veterans who may already possess certain skills and allow them to test out of some classes, present a portfolio of work for evaluation and possible credit, and provide the opportunity to take some of the other required classes online.
Many veterans can use their GI Bill or Veterans Readiness and Employment benefits to work in a rewarding degree program while continuing to work and attend "class" online from home. A hybrid learning option and a traditional in-class option are also available.
The faculty will evaluate each veteran on a case-by-case basis and develop a program that works best for the veteran and the school. Attending Northern Michigan University has been life changing for me, and my hope is that it can be for other veterans.
My journey into the Construction Management program at Northern Michigan University was one that I did not initially set out on, but it is a journey that I am very thankful for having taken.